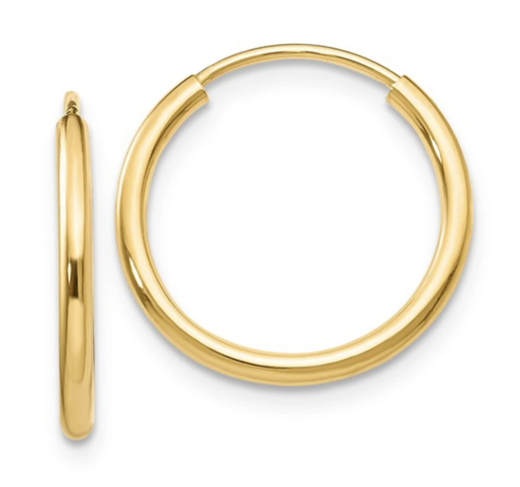 How to Put On Continuous Endless Hoops
We get asked this question all the time! How DO you put on continuous endless hoops? We've got you covered with some simple steps and a demonstrative video.
Save 15% off your endless hoops purchase with discount code "ENDLESS"!
View our Endless Hoops Collection today!
Before you put your continuous hoops on, make sure you have a mirror nearby. All of our continuous hoops have a metal tube (the hoop itself) and a thin wire post (which goes in your piercing). Start by gently pulling the wire post out of the tube. Once they are separated, place the wire post into your piercing. This process may be a bit more difficult for hoops less than 20mm long; the overall hoop is smaller so it can be tricky finding where the wire fits in the tube. Shift the two parts of the hoop sideways apart from each other like she does in the video. Don't open the hoop wide like a wide U, shift the two ends sideways apart from each other to make a gap that you can slip your earlobe into. After the post is through, simply look in your mirror and insert the post back into the tube. Once your continuous hoops are secure, you can leave them in for days!