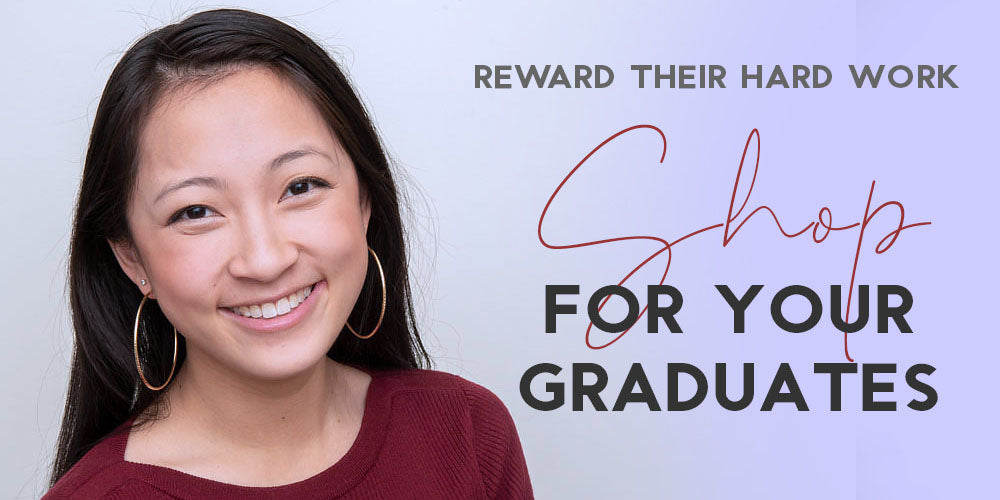 The Perfect Gift for Any Graduate
The graduating class of 2021 deserves an extra special celebration to commemorate their achievements in their academic career, especially from the past year! Celebrate and recognize your graduate this year by giving them a traditional gift of meaningful and lasting jewelry.
We love these large sterling silver hoop earrings - the thin tube makes them lightweight and comfortable, an excellent choice for wearing throughout the day. Their large size makes them the perfect statement piece for a graduate starting the next chapter of their lives. These hoops are available in a few sizes, but we recommend the 70mm size (2.75 inches).
For a gift with a little more pizzazz, try an earring with a textured finish. These stunning yellow gold hoops feature a diamond cut pattern that catches the light in every room. The subtle endless closure adds a sleek and streamlined look to your graduate's outfit - these are a great pick for graduation day as well!
Last but not least, check out our classic endless hoop earrings in 14k yellow gold, one of our bestselling styles. These earrings are a staple for anyone's jewelry wardrobe; they pair perfectly with just about any outfit. And with a wide range of sizes, you're sure to find the right fit for your graduate. Beautiful, bright, and gold like the sun, these endless hoop earrings are a must have for fashion lovers of all ages.
Give the graduate in your life the gift of jewelry, a gift that is meaningful and will last forever. Each piece of jewelry has a story, and your graduate will be sure to tell anyone who compliments them that you gave them this gift.
Let us help you give the perfect gift this graduation season!