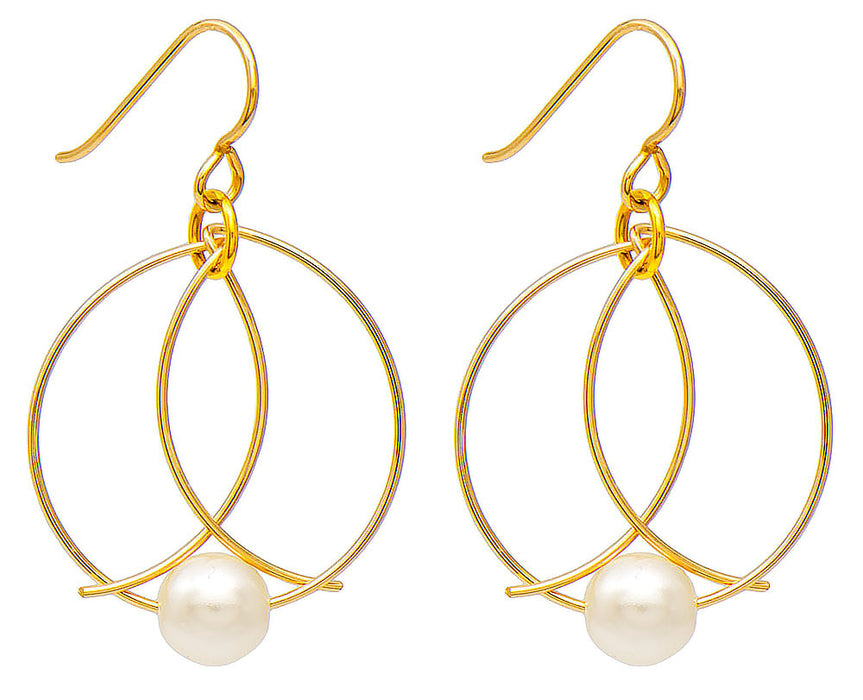 Handmade Yellow Gold-Filled Unique Faux Pearl Broken-Circle Wire Hoop Earrings w/Hook Clasp, 39mm
The simple-yet-unique circular design of these gold-filled wire hoop earrings goes with just about any outfit and looks good on anyone. Arcs of gold-filled wire crisscross inside the hoops, which feature lustrous 5mm-diameter faux pearl drops.
These nickel-free wire hoop earrings are 12k yellow gold-filled, which means the indicated gold has been fused to a base metal. The faux pearl is glass. Made in America.
Estimated Diameter: 24mm (0.94 inch)
Estimated Wire Thickness: 0.7mm (0.03 inch)

Gold-Filled Base Metal

Back Finding: French Hook