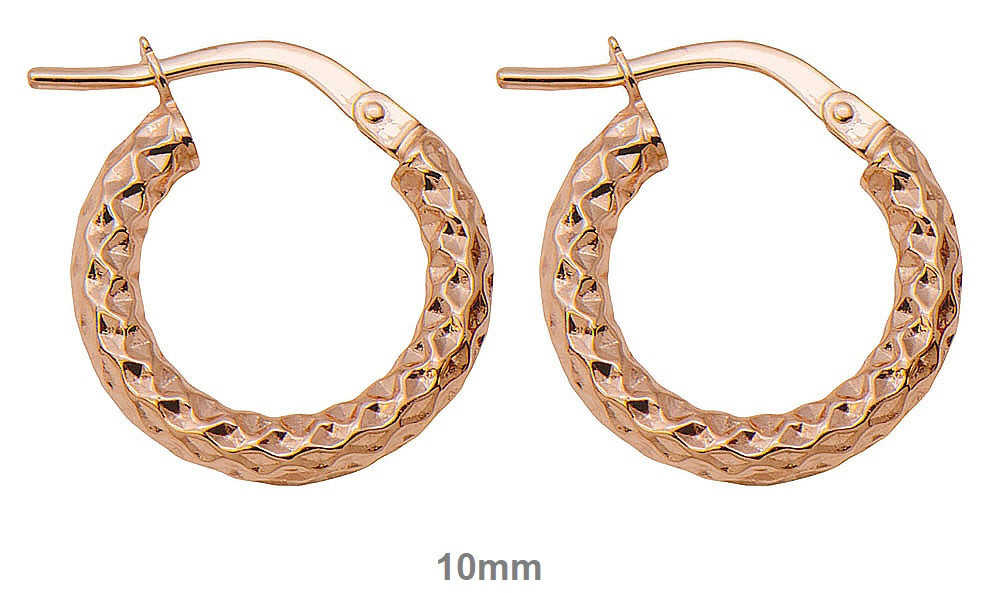 14k Gold Diamond Cut Hoop Earrings (2.5mm Thick), Small Sizes
Twinkle like the night sky in these eye-catching 14k gold diamond cut hoop earrings. Featuring a glittering diamond-cut pattern and an easy click-down clasp, they are surprisingly lightweight and breezy. These beautiful Italian diamond cut hoop earrings are sure to give any outfit – and you – a little extra sparkle.
These hoops are measured by the inside diameter.
DESIGN: These earrings are 2.5mm (0.1 inch) thick and available in two sizes: 10mm (0.39 inch) or 15mm (0.59 inch) diameter. They feature a sparkling diamond-cut pattern and an easy-to-work click-down clasp.
MATERIALS: These items are 14k gold and not plated. Available in rose gold, white gold, or yellow gold.