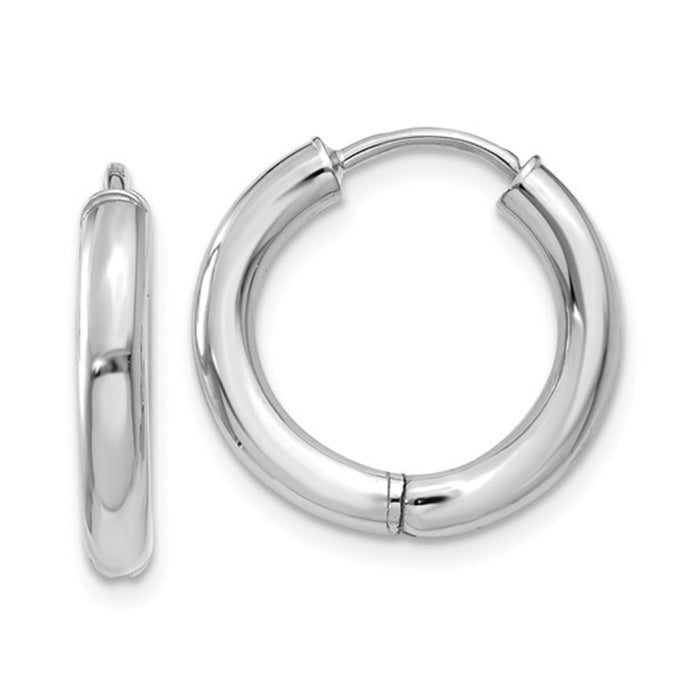 Small 14K White Gold Endless Hinged Huggie Hoop Earrings, .60 In (15mm) (2.5mm Tube)
These may look like ordinary endless hoop earrings but their design holds a convenient little secret: they're actually hinged. This hinged huggie hoop combines the look of a traditional endless hoop with the easy-to-wear convenience of a hinged design. These small 14k white gold hinged huggie hoop earrings are perfect for all ages and sizes. They have an elegant, rounded surface, and are comfortable to wear even when on the phone. With a 2.5mm wide tube, and just over ½ inch in length, they are the perfect, dependable hinged huggie hoops.
Also available in rose and yellow gold.
Material: 14K White Gold
Length: 15mm (.60 In)
Tube Width: 2.5mm
Weight: 1.4 GM
LH2