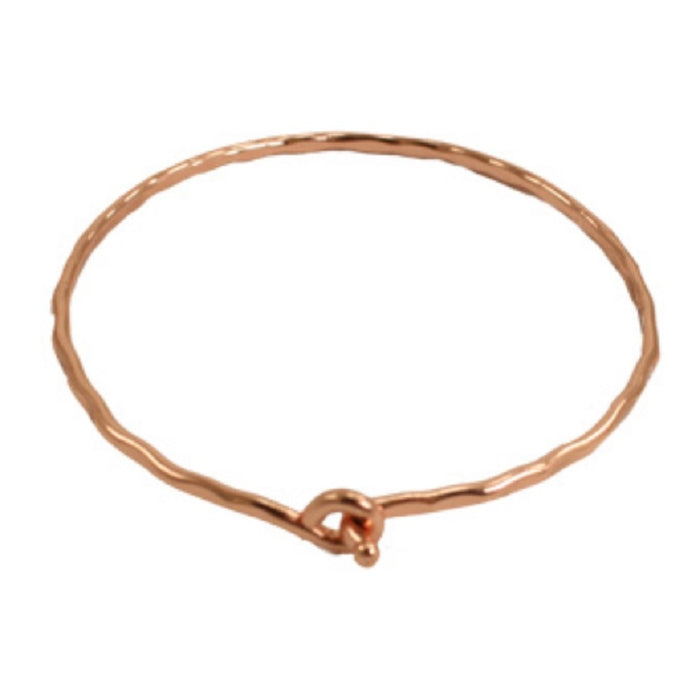 Handmade Electroplated Rippled Wire Bracelet
This beautiful wire bracelet ripples around the wrist in a shimmering metallic sheen. Electroplated to give it its metallic color, each bracelet is a single band of hammered brass with a functional loop-and-hook clasp for ease of wear. Buy one of each color to suit each of your moods or wear all three at once in a statement of mixed metal!
Each wire bracelet is composed of lead-, cadmium-, and nickel-free brass that is then electroplated to give it its metallic-colored finish.  Available in coppery, golden, and silvery metallic finishes.
Each wire bracelet is handcrafted by artisan women in Asia. This artisan group, a proud member of the Fair Trade Federation and Green America, uses ethical, sustainable, and empowering designs to support communities, protect the environment, and provide disadvantaged women with dignified work and hope.
Estimated Diameter: 65mm (2.55 inch)
Estimated Thickness: 2.2mm (0.09 inch)