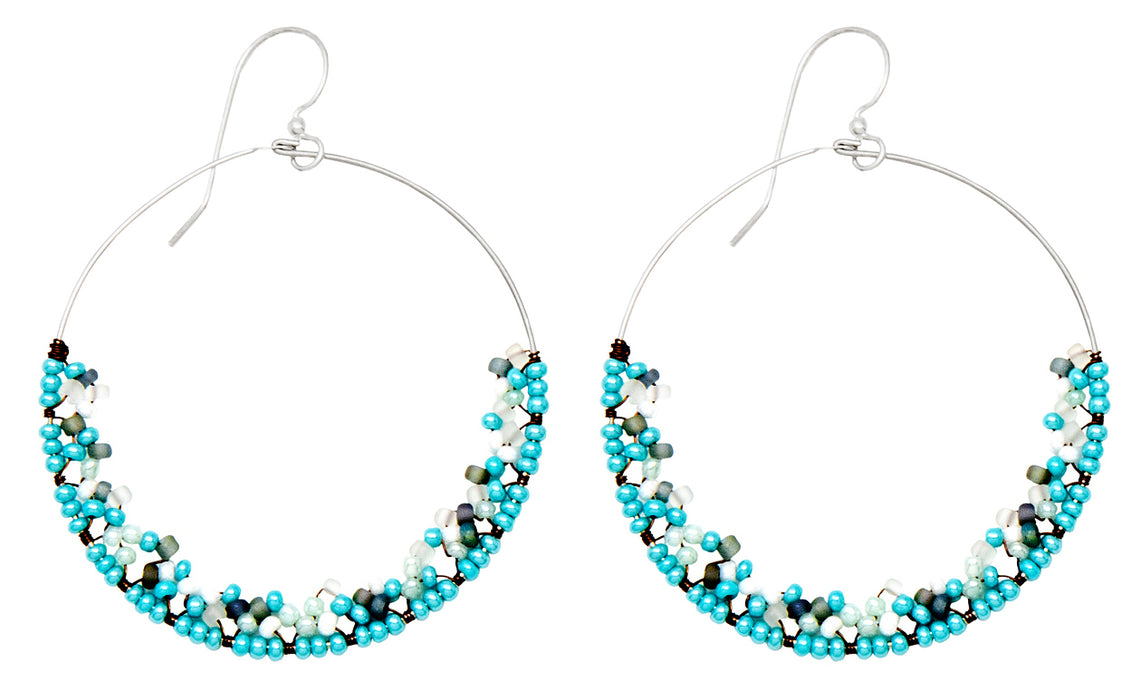 Handmade Bohemian Dangling Beaded Hoop Earrings, 42mm
These charming artisan beaded hoop earrings are sure to catch eyes and start conversations. Featuring a delicate webbing of tiny, colorful beads that lace along the bottom of the arc, the handcrafted beaded hoops then dangle from an easy-to-slip-on steel hook, sparkling and twinkling as they dance along your ears.
Available in the following color schemes: Aquamarine, Glitter, Honey, Midnight, and Sky.
Each beaded earring is composed of lead- and nickel-free base metals. Components that touch the skin are composed of lead- and nickel-free hypoallergenic surgical steel.
Each beaded hoop earring is lovingly handcrafted by artisan women near Tibet. This artisan group, a founding member of the Fair Trade Federation, empowers women with fair income and benefits in a safe, healthy work environment.
Estimated Diameter: 42mm (1.65 inch)
Estimated Wire Thickness: 0.7mm (0.03 inch)
Clasp: Surgical Steel Hook