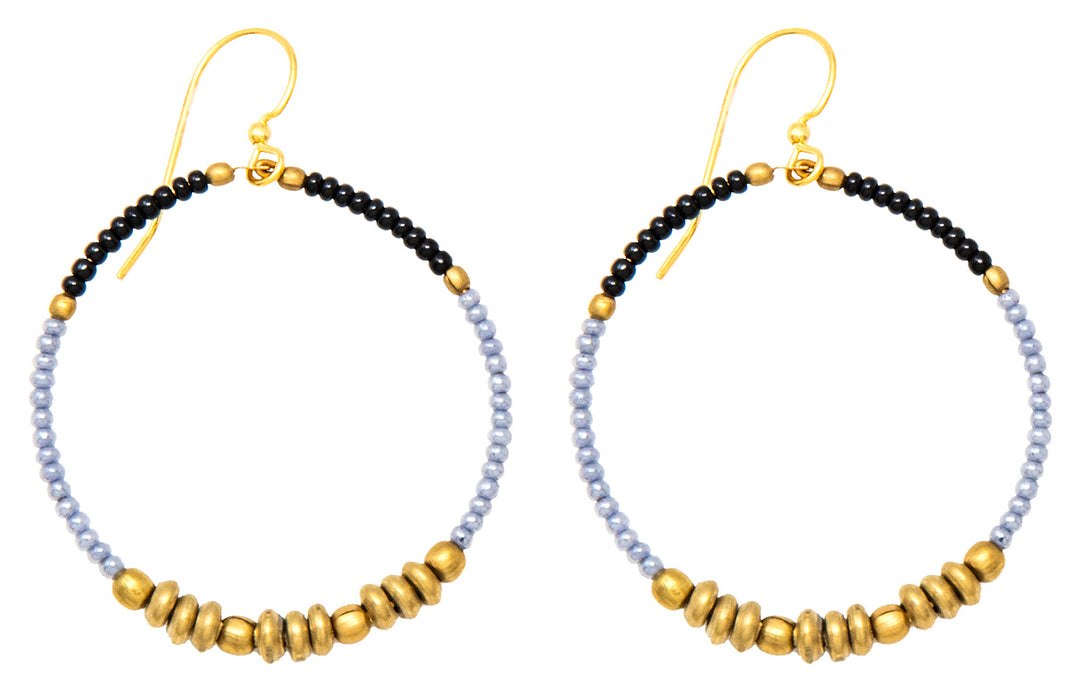 Handmade Dangling Beaded Brass Hoop Earrings, 35mm
These stylish, colorblocked artisan beaded brass hoop earrings are sure to catch eyes and start conversations. These handcrafted brass hoop earrings featuring tiny jet-black, pearly-white, and larger beads encircling a delicate handcrafted brass hoop earring that dangles from an easy-to-slip-on steel hook, sparkling and twinkling as they dance along your ears.
Available in Smokey color schemes.
Each earring is composed of lead- and nickel-free base metals. Components that touch the skin are composed of lead- and nickel-free hypoallergenic surgical steel.
Each peace is lovingly handcrafted by artisan women near Tibet. This artisan group, a founding member of the Fair Trade Federation, empowers women with fair income and benefits in a safe, healthy work environment.
Estimated Diameter: 35mm (1.4 inch)
Estimated Thickness (w/Smallest Beads): 2mm (0.08 inch)
Clasp: Surgical Steel Hook