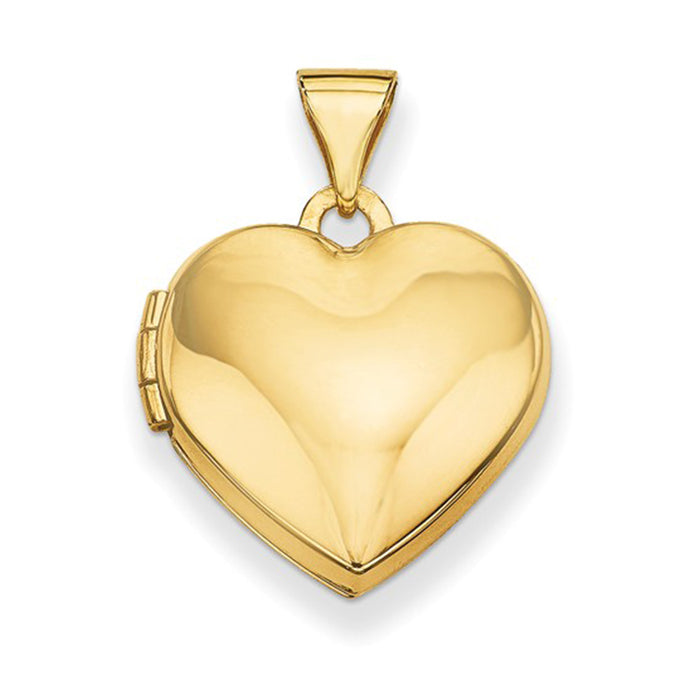 14K Yellow Gold Classic Heart Locket Pendant, 16mm x 15mm
Keep your memories close to your heart with this elegant, classic 14k yellow gold heart locket.  Smooth, luminous gold in the classic shape of Love Itself, this heart locket opens to display two keepsake photos of your choice.
It's the perfect gift for any occasion or for any recipient, such as your beloved (your photo on one side, their photo on the other – when closed it's like you're smooching), your best friend (photos of each of you), or for a mom (photos of the kids).
This heart locket is solid 14k yellow gold, not plated, and comes with an authenticated 14k gold stamp.
Note: This is a locket only. A chain must be purchased separately.
Material: Solid 14k Yellow Gold
Length: 0.63 Inches (16mm)
Width: 0.6 Inches (15mm)
Bale Length: 5mm