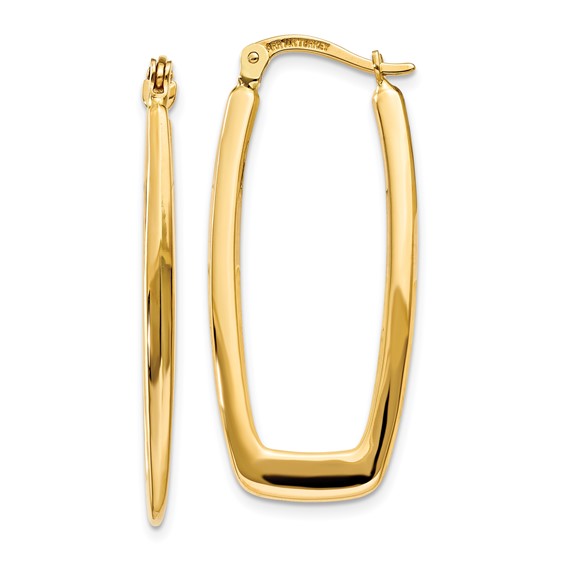 14k Yellow Gold Polished 2.25mm Thick Rectangle Hoop Earrings, 33mm
Add a modern geometric hoop earring to your style with these 14K Gold Rectangle Hoops!  The elongated hoop will complement your best features and are sure to catch the eye of your friends and family.  Measuring at 33mm or 1.3 inches, the length of these hoops are made to impress.  With a 2.25mm tube, these rectangle hoop earrings show you know what is the latest trend in fashion.
Also available in 14k White Gold Here!
Length: 33mm (1.3 inches)
Width: 14.5mm
Tube Thickness: 2.25mm
Weight: 1.86 Grams