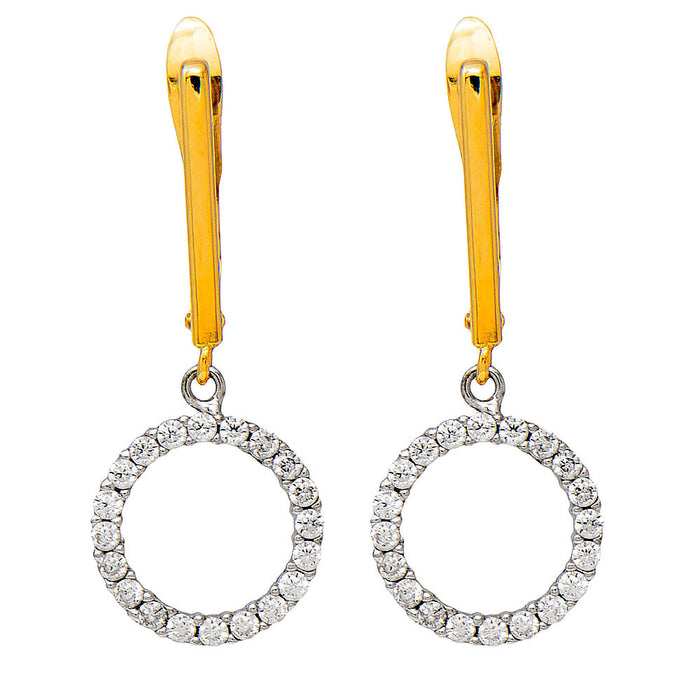 14k Yellow Gold Tiny CZ Circle Halo Dangle Earrings, 10mm
These darling 14k yellow gold dangle earrings feature a delicate circle dangle rendered is glittering cubic zirconia that catches every stray ray of light in the room. The easy and secure latch-batch keeps these dangle earrings swinging wildly from your ears all day.
DESIGN: These earrings feature a 10mm-diameter (0.39 inch) circle dangle and a latch-back hinge.
MATERIALS: This item is 14k gold and not plated. The gemstones are cubic zirconia.