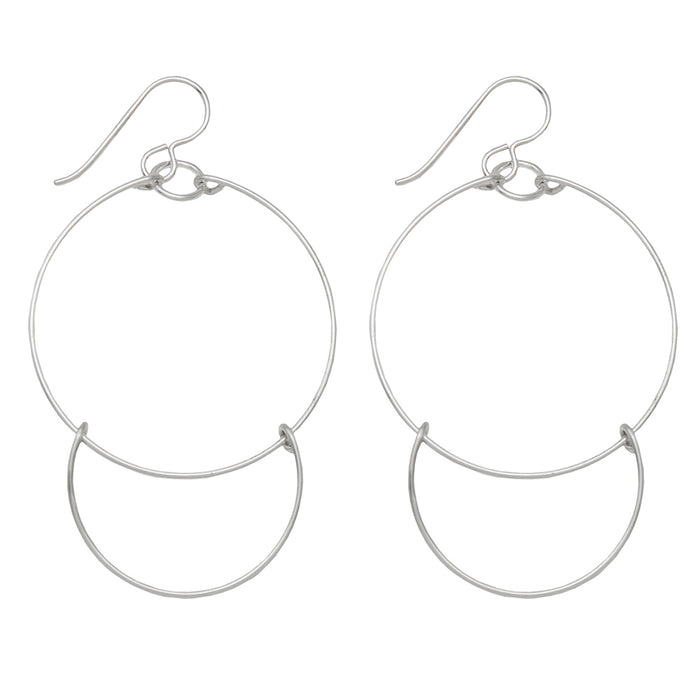 Handmade Sterling Silver Dangling Hoop-and-a-Half Hoop Earrings w/Hook Clasp, 47mm
These interesting, unique Sterling Silver dangling hoop-and-a-half earrings will make you stand out in the crowd. A smaller half-hoop dangles delicately from a full 32mm hoop, which dangles from an easy-to-insert hook clasp, which then dangles from your ear – all the dangling you can handle! Make a statement and get noticed in these eye-catching hoop-and-a-half dangling earrings!
These nickel-free dangling hoop earrings are Sterling Silver with a Sterling Silver hook wire. Handmade in America.
Estimated Earring Length (w/o clasp): 47mm (1.85 inch)
Estimated Diameter (largest hoop): 32mm (1.26 inch)
Estimated Wire Thickness: 0.7mm (0.03 inch)