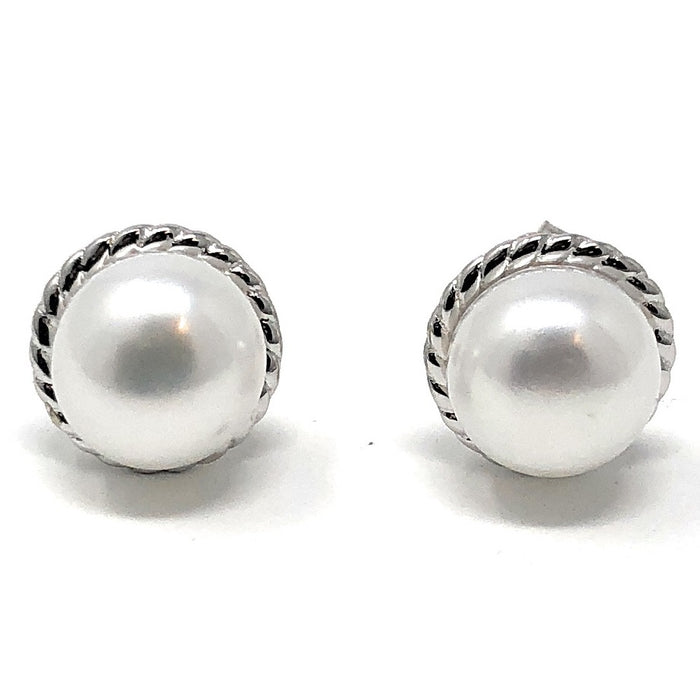 Sterling Silver Freshwater Pearl Scalloped-Edge Classic Stud Earrings, 10mm
A perfect gift, a treasured keepsake: These sterling silver and freshwater pearl stud earrings fit the bill no matter whether you are shopping for yourself or someone else. These post-back stud earrings will always be on the list of must-have pieces, and the scalloped edge in sterling silver provides an unexpected, fresh twist on a classic design.
This item is .925 Sterling Silver and nickel-free. The pearls are freshwater cultured.
Diameter: 10mm (0.40 inch)
Pearl Size: 8mm (0.31 inch)
Closure: Post-Back
Material: .925 Sterling Silver and freshwater pearl