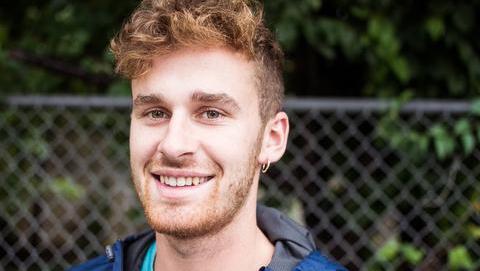 Check Out Our Collection of Men's Hoops!
When it comes to men and hoop earrings, it's not a question of whether or not they should be worn, but rather how to wear them. Everyone loves jewelry and accessories because they're a simple extension of our moods and personal style.

Today some of our favorite male celebrities are making statements with cool, yet striking hoop designs and metals. These guys know how to rock hoops on and off the red carpet.
Zayn Malik,
former member of the popular boy band One Direction, is one of today's hottest, young male celebs spotted wearing hoop earrings of all kinds! Daring yet fun, Malik wears an array of hoop earrings to compliment his ever-changing style. Stand out with small details such as our two-toned Small 14k Polished Two-tone Hinged Hoop Earrings.
Colin Farrell 
remains unapologetic about his love for hoop earrings! Throughout his career, we have seen Farrell rock all types of hoops in his day-to-day styles and of course, on the red carpet. The continuous and versatile 14k White Gold Small Endless Hoop Earrings will compliment any look! From 1/3 inch to 3/4 inch, $35 to $70, you'll find what you need!
Johnny Depp has always been a hoop earring advocate, from his youth as a victim of Freddy Krueger all the way up to, of course, be-hooped pirate Jack Sparrow. In private life, Johnny tends to favor simpler continuous hoops, such as these Extra-Thick 14k White Gold Hinged Endless Huggie Hoop Earrings.

Help compliment your spouse, brother, father, friend with a few pairs of classic hoops--don't wait, shop now!