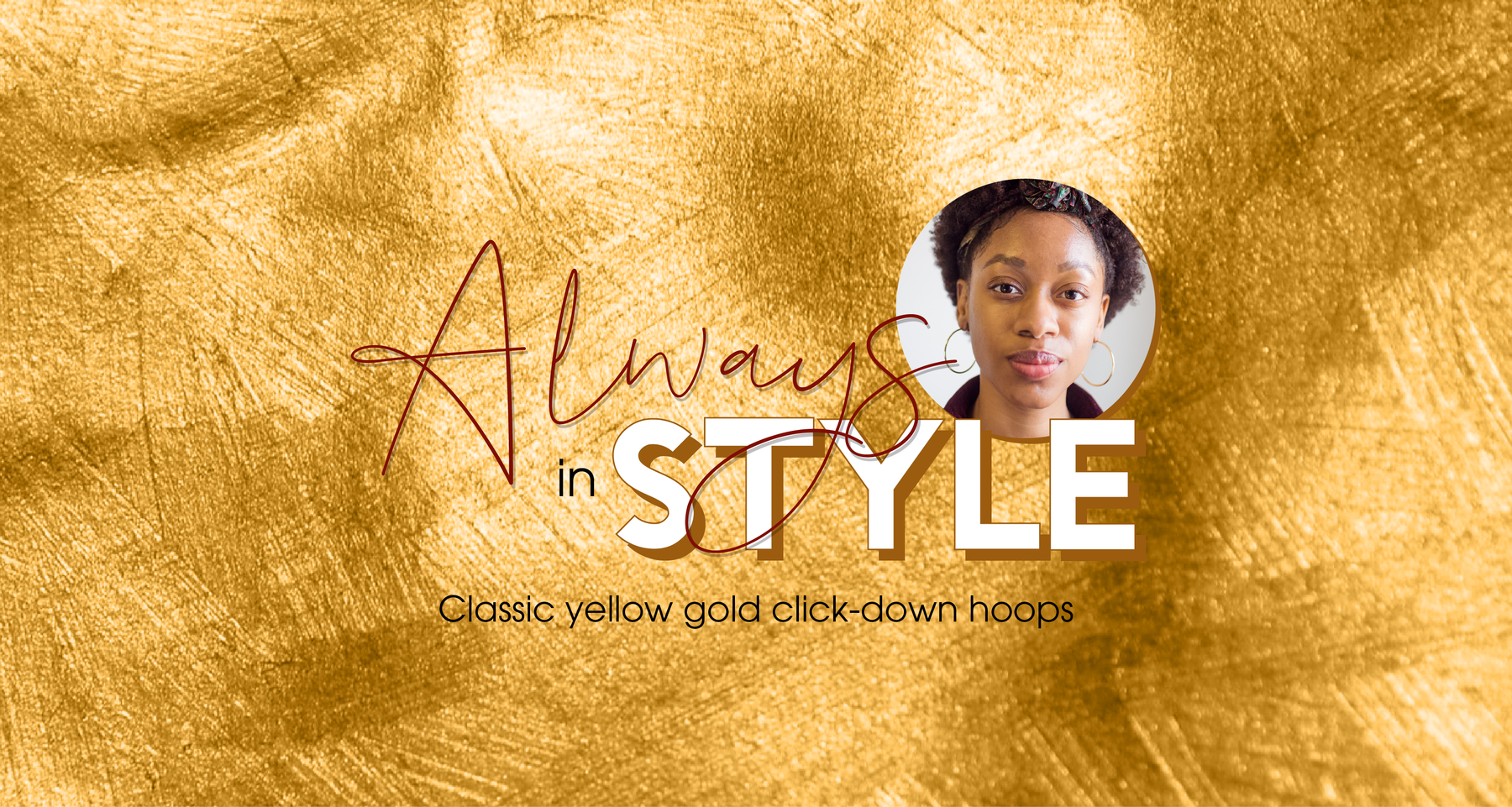 Always in Style: Classic Gold Hoops
Hoops have existed for thousands in many shapes, sizes, and materials. However, when we talk about "classic hoops", we're usually referring to one style: the yellow gold click-down. This simple hoop has existed for decades, and can be found in almost anyone's wardrobe. Why is it such a fashion mainstay?
The first reason is its design. This hoop is made in the most popular color of gold and the simplest shape. The combination is nothing short of classic. It's also super versatile, and the simplicity makes it great for men and women. From an office-ready suit to the weekend's tee and jeans, yellow gold click-downs can complete almost any look.
Our 3mm 14k yellow gold lightweight hoops in 16mm (man) and  50mm (woman)
The second is the clasp. The click-down clasp is durable and easy to put on. You simply slide the post into your piercing, then click it down into the claw for a secure close. This clasp style is great for people of all ages thanks to its simplicity and ease.
The third reason is trends. These hoops never go out of style; they just change with the times. Thick hoops are in right now, and we have yellow gold click-downs from 3 to 5mm thick. If thin tubes make a huge comeback, don't worry; we have 2mm and 2.5mm tubes as well! We even sell styles with diamond cut and satin finishes, and square and twisted tubes. No matter what's in fashion, you'll find a yellow gold click-down to match.
Our models in 2mm, 3mm, and 4mm tube yellow gold click-downs.
From this, you can see why yellow gold click-downs have become the classic hoop. We hope you enjoyed our piece on this amazing style. Check out our Classic Style collection for all of our classic yellow gold click-downs, and Amazing Hoops for some stunning variations. Thanks for reading!