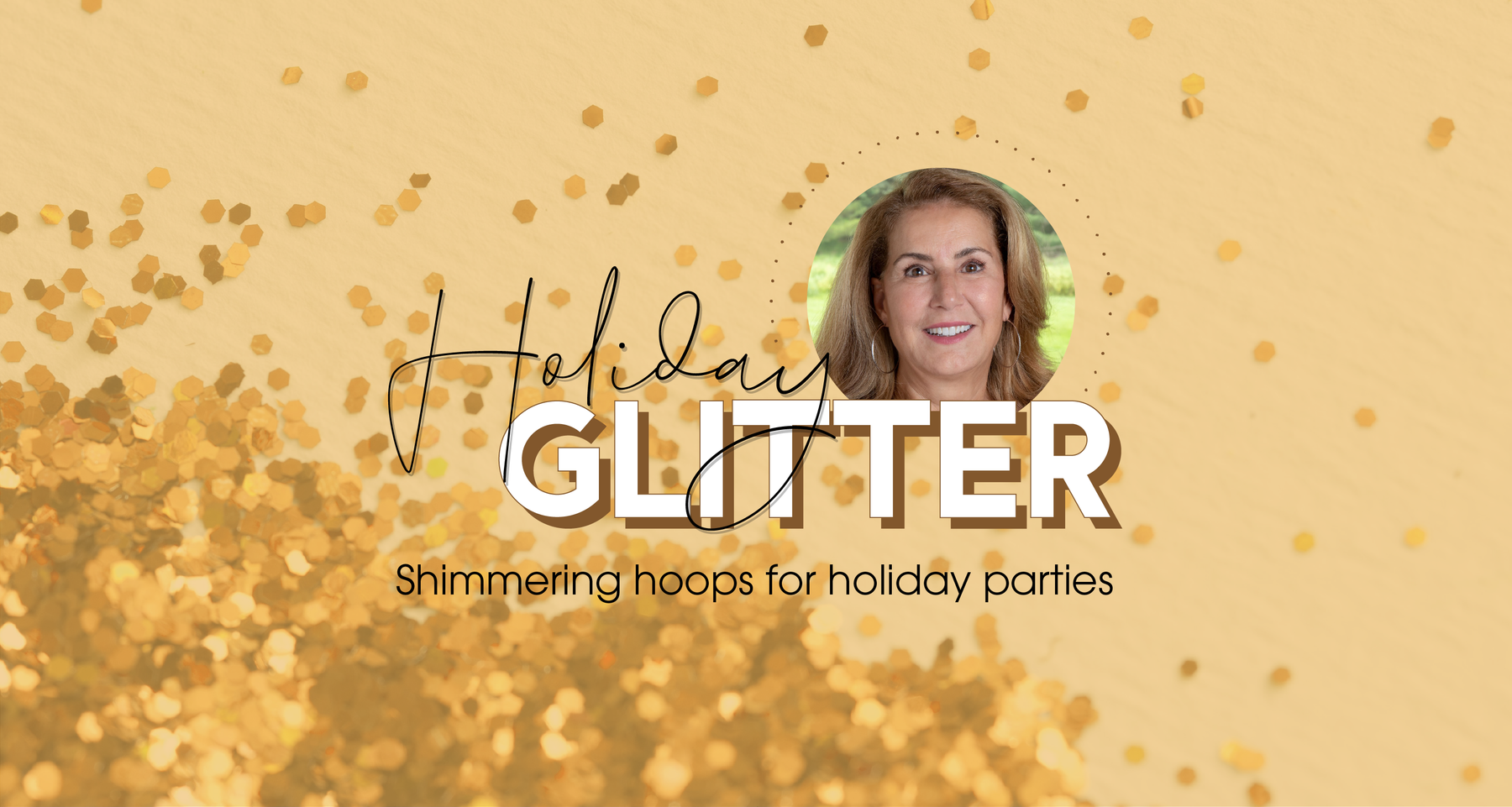 Holiday Glitter
December is almost here, and that means it's time for holiday parties. We're back with another list of hoops for the happiest season. This year we want to focus on all things sparkle. Here are five hoops that will light up any party. You'll shine brighter than the holiday lights!
14k White Gold Diamond Cut Hoop Earrings (2mm)
A classic diamond cut hoop can take you anywhere. This white gold style is one of our best sellers, and it's easy to see why. The traditional shape pairs perfectly with its glittering diamond cut texture, and the 2mm tube provides plenty of sparkle. This hoop is available from 13mm (0.5 in) to 60mm (2.4 in), so you're sure to find the perfect pair for you.
18K Yellow Gold Classic Diamond Hoop Earrings, 0.50 in (13mm)
Speaking of classic, why not try this on for size? This hoop may be small, but it packs a glittery punch. It's made in 18k gold, and encrusted with fine 0.47 ctw diamonds. If you want to stun at any gathering, this is the hoop for you. (Shown paired with our Maltese cross earring charms)
14K Yellow Gold Diamond Cut Square Tube Continuous Endless Hoop Earrings (1.35mm)
Another best seller gracing our list, these square-tubed earrings are the definition of modern. Their unique diamond cut texture and endless closure only add to their charm. Available in 15mm (0.6 in) to 60mm (2.4 in), anyone can be on the cutting edge of fashion. Wear these and steal the show.
18K White Gold Diamond Starburst Earring Charms
Add sparkle to any hoop with these stunning earring charms. Designed by Oliver Smith, just like the previous diamond hoops, these charms are classy and chic. Just slip them onto the tube of your favorite white gold hoops for some additional glam. Check out this charm in yellow and rose gold as well!
14k Yellow Gold Diamond Cut Hoop Earrings, Flat and Wide - 25mm (8mm thick)
If you're looking for unique hoops, look no further. These hoops are 8mm wide and decked out with diamond cut goodness. This, combined with the flat shape, will catch everyone's eye. You'll be bold and beautiful when you choose these.
We hope you loved this list of sparkling holiday hoops. Check out our
Diamond Cut Hoop collection
for more glittering goodies. Thanks for reading!