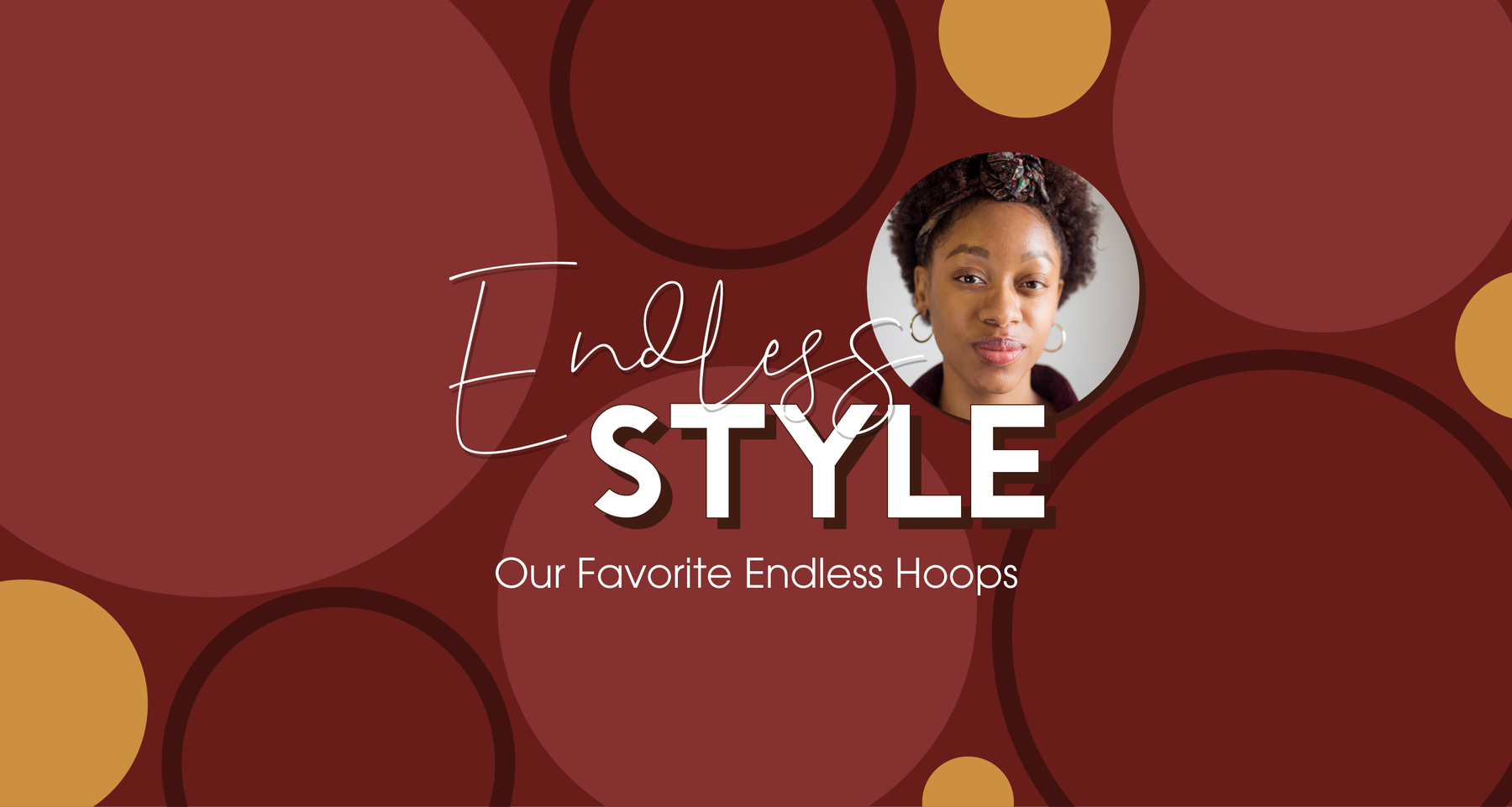 Endless Style: Our Favorite Endless Hoops
We just love endless hoops. We've covered the closure in our guide to our earring clasps, and pointed out how they're perfect for wearing with your mask or running weekend errands. Want even more of these beauties? Here's a rundown of our 5 favorite endless hoops. You'll be sleek and chic when you choose these.
14k Yellow Gold Endless Hoop Earrings (3mm)
Let's start with something classic. These yellow gold hoops are trendy and beautiful. They come in small to medium sizes, but the 3mm high shine tube is sure to turn heads. If you're looking for a place to start with endless hoops, try these on for size.
14k White Gold Diamond Cut Square Tube Continuous Endless Hoop Earrings (1.35mm)
Now for something a little different. These hoops combine the glitter of a diamond cut finish with the modern edge of a square tube. Add the continuous endless closure, and you've got a hoop that stands out in a crowd. This earring is available in medium to large sizes that are sure to turn heads.
14k Rose Gold Continuous Endless Hoop Earrings (1.5mm)
Rose gold is a beautiful and unique color, and these endless hoops are the perfect way to introduce it to your wardrobe. The lightweight 1.5mm tube provides all day comfort and makes them perfect sleepers. In 14mm (0.6 in) to 38mm (1.5 in) sizes, they'll add a touch of warmth to any look.
14K Yellow Gold Hinged Endless Huggie Hoop Earrings (2.5mm Tube)
Endless hinged huggies? You heard us right! This hoop has the accessibility of hinged huggies and the style of the endless hoop. Their small size makes them super comfortable and extremely versatile. The yellow gold version is available in 15mm (0.6 in) and 20mm (.79 in) sizes. Don't forget to check out the 15mm size in rose and white gold!
14k Yellow Gold Endless Hinged Hoop Earrings (1.5mm)
Here's another hinged hoop earring you'll love. Unlike the huggie, this hoop's hinge is hidden at the base of the post, giving it the look of a traditional endless hoop. This and the size range make it the perfect versatile hoop. You can find this earring in sizes 20mm (0.8 in) to 40mm (1.6 in).
We hope you loved this piece on the endless style of endless hoops. Check out our Endless Closure and Hinged Endless Hoops collections for more amazing styles. Thanks for reading!