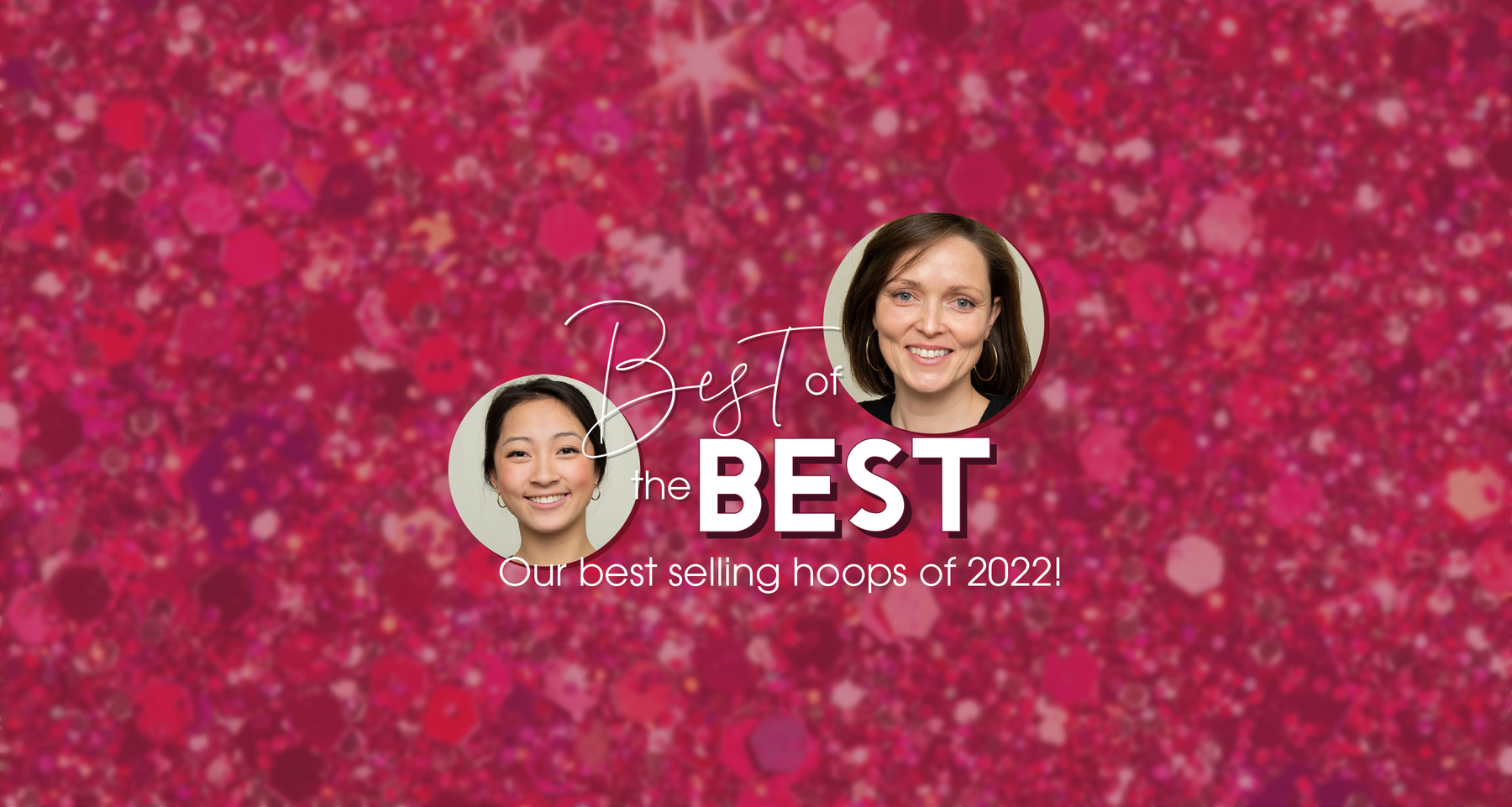 Best of the Best: Our Bestselling Hoops of 2022
2023 is almost here! This has been a brilliant year, and we are so grateful for your continued patronage. It's only right that we ring in the new year by reviewing some of your favorite hoops! Here are our top five best selling hoops of 2022.
5. 14k Yellow Gold Lightweight Hoop Earrings (2mm)
What better way to start this list than with a classic hoop? This 2mm tube click-down is simple, chic, and goes with just about anything. No hoop is more versatile. With thirteen sizes to choose from, you're sure to find the perfect pair for you.
4. 14k Yellow Gold Square Tube Hoop Earrings (2mm)
Sometimes a simple twist is all you need. The square-tube brings a modern edge to this classic gold click-down. This style is also a great first step into the world of geometric hoops. If you want something classic and trendy, try these out.
3. 14k Yellow Gold Endless Hoop Earrings (3mm)
Want trending thick tubes with the most secure earring closure? Check out these 3mm endless hoops. This style has a hollow body for ultimate comfort, and the continuous endless closure means they'll stay where they're supposed to. The best selling option is available in three small to medium sizes that you can pair with anything, but the bigger 45mm and 55mm styles are highly rated and just as beautiful.
2. 14k Yellow or Rose Gold Hinged Huggie Hoop Earrings (5mm), 1/2 inch (13mm)
There's always a huggie near the top of our list, and this style makes it easy to see why. These hoops combine the ease of a hinged huggie with the trendiness of geometric and flat tubes in one stylish little package. This hoop will take you from the office to a night out, and they're perfect for men and women!
1. 14k White Gold Diamond Cut Hoop Earrings (2mm)
Our top seller is here to add some sparkle to the list. These beautiful click-down hoops feature a diamond cut texture that will dazzle anyone who sees it. The white gold color makes it even more unique. It's easy to see why this is at the top of the list. This 5-star hoop is simply gorgeous!
We hope you loved this rundown of our best selling hoops. Be sure to check out our Best Sellers collection to see the rest of the list. Thanks again for such an amazing year, and we can't wait to bring you even more hoops in 2023!