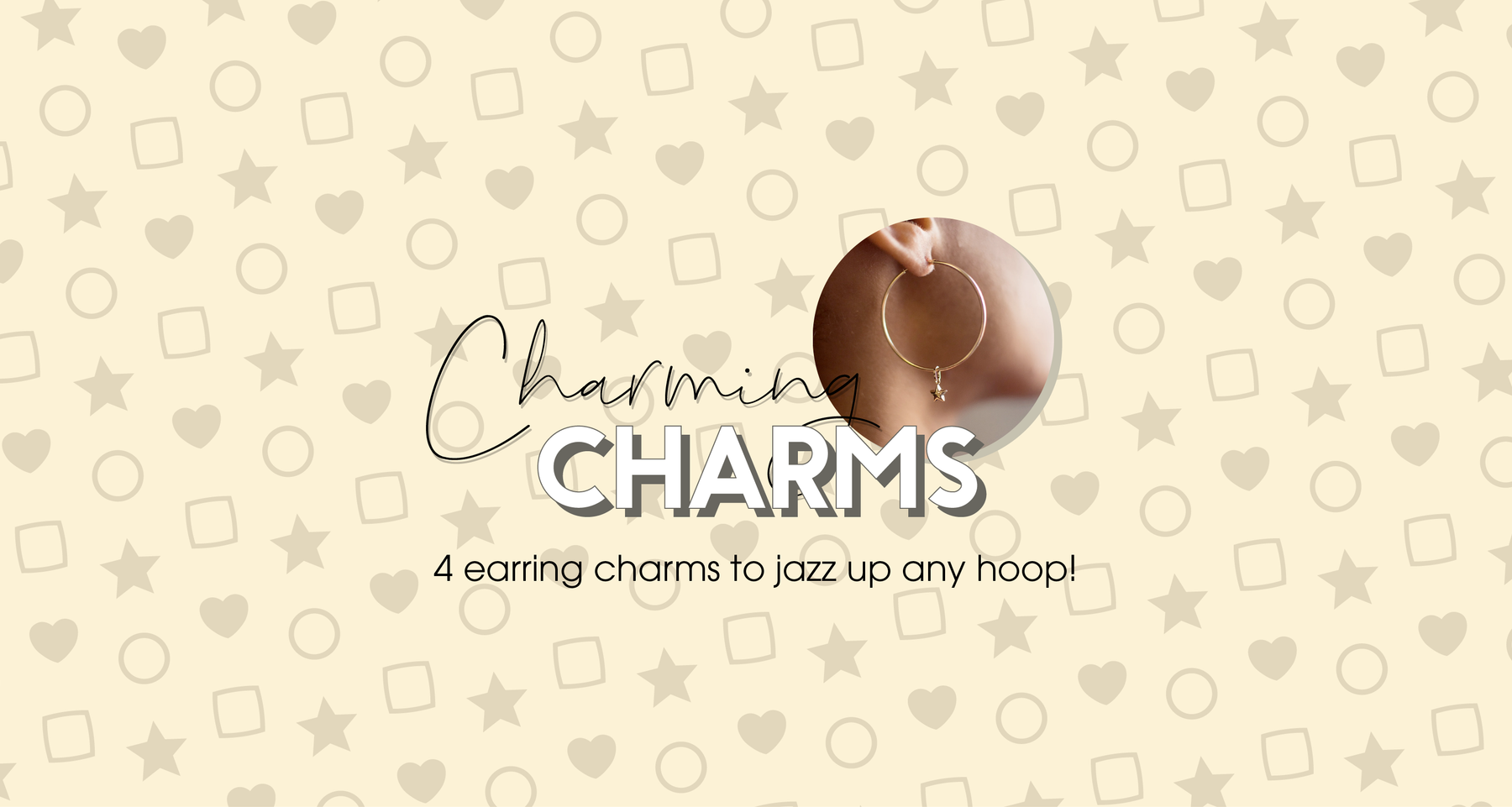 Charming Charms
Nothing beats a hoop earring, but what do you do when you want to shake things up? Earring charms are the perfect solution! These little accessories slip right onto the tube of your earring, adding more sparkle and shine to your look. Need a place to start? Here are four faves from our collection.
14k Yellow Gold Star Hoop Earring Charms
Let's start with a classic charm. This gold star gets five stars from our customers for its simple and cute design. At 6mm wide it'll catch eyes without being too obtrusive, and it looks stylish at any age. If you want to add a stellar touch to your favorite gold hoops, try these on for size.
18K Yellow Gold Diamond Open Cross Earring Charms
If you're looking for something sparkly and sophisticated, this is the charm for you. Oliver Smith Jeweler designed this open cross charm with inspiration from Mediterranean architecture. The diamond encrusted charm will add high-fashion shimmer to any pair of yellow gold hoops. Don't forget to check out this charm in rose and white gold too; it'll polish off any dressy look!
Sterling Silver Diamond Cross Fleury Earring Charms
Oliver Smith Jeweler strikes again with a design full of old world charm. This beautiful silver piece is inspired by medieval art, and features a cross of fleur-de-lis with a diamond at the center. You don't need to be a queen to rock this gem!
14k Yellow Gold Heart Hoop Earring Charms
We're finishing this list with another classic charm. You can add a little love to any look with these 14k hearts. Give them to a significant other or loved one to symbolize your bond, or wear them yourself for an adorable touch of romance. Perfect for any age, this charm is the perfect way to show your love.
We hope you loved this list of our favorite earring charms. Please check out our Charms & Dangles collection to see our full selection. Thanks for reading!