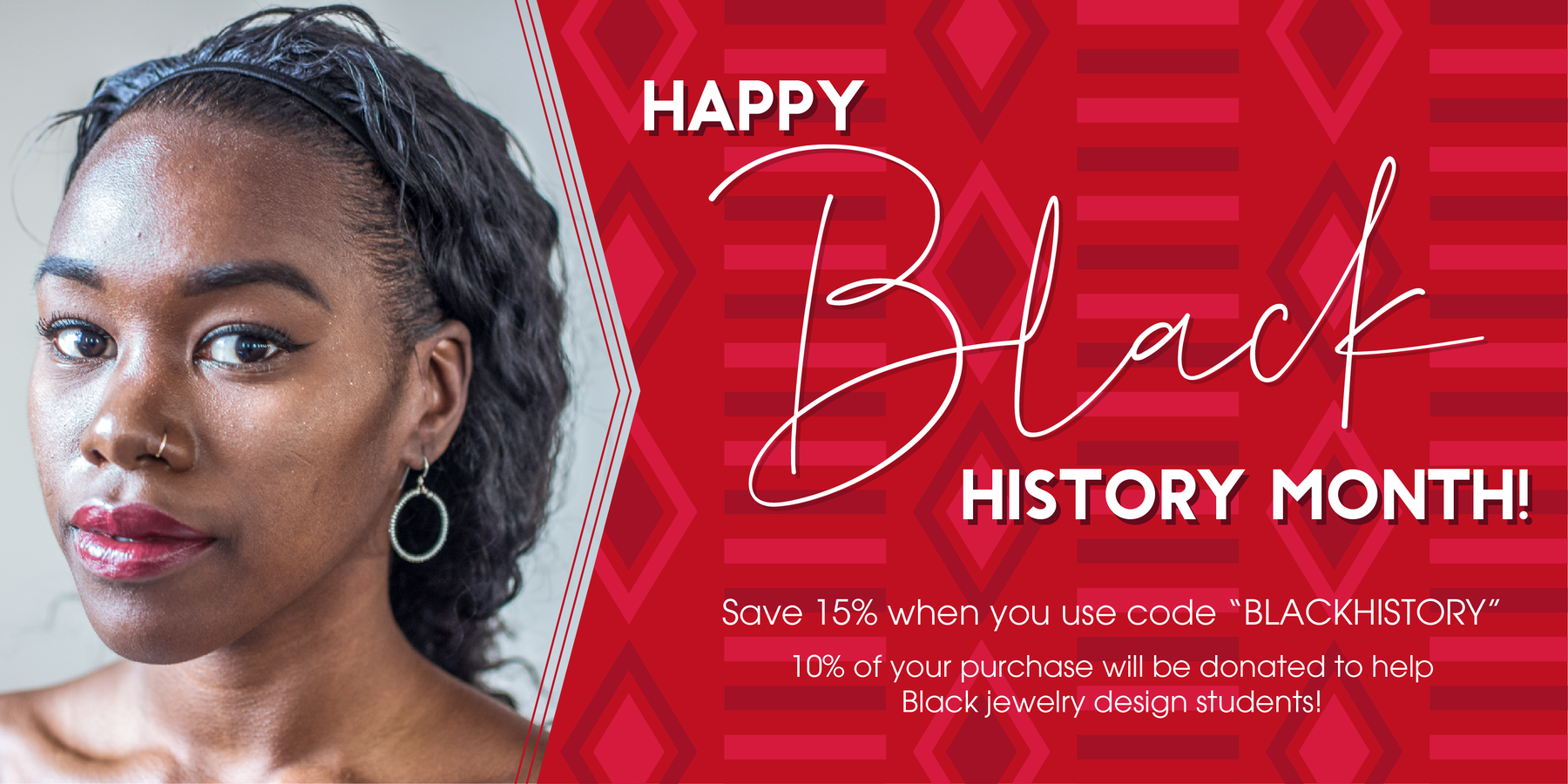 Black History Month
Happy Black History Month everyone! Every February we recognize and celebrate the achievements of Black people and their place in American history.  This year, we want to highlight the Black designers who have contributed to a creative and beautiful aesthetic in jewelry.
Arthur "Art" Smith is one of the first Black jewelry designers to receive acclaim in the US. Smith was born in Cuba in 1917, but his family relocated to Brooklyn in 1920. He showed an aptitude for art from a young age and received a scholarship to Cooper Union for the Advancement of Science and Art, where he majored in sculpture. After graduation he took night classes in jewelry making and New York University and befriended Winifred Mason, a Black woman jewelry designer who would become his mentor. He opened his own shop in Greenwich Village, though he was forced to move to another part of the neighborhood due to racial discrimination. In his new location, at the heart of the neighborhood, his business began to flourish.
Smith enjoyed a long career, gaining recognition from Vogue and Harper's Bazaar in the 50s. In 1969 he received a one-man exhibition at what is now the Museum of Art and Design in New York. He was commissioned by the NAACP to design a brooch for Eleanor Roosevelt and made cufflinks for Duke Ellington. Sadly, Smith passed in 1982, but he continued to be recognized, with three museums organizing exhibits to showcase his work in the 90s and 2000s. If you would like to learn more about this fantastic artist, you can visit this page.
This month, we will donate 10% of all proceeds from your purchases when you use the code "BLACKHISTORY" – and you'll receive 15% off too! These proceeds will go to the Art Smith Memorial Scholarship Fund at the New York Fashion Institute of Technology, which will "create ongoing scholarships and mentorships to support black students attending the school's Jewelry Design program". You can find out more about the scholarship here.
If you'd like to learn more about Black jewelry designers, start with this list of nine current designers, or this current list of the best Black-owned jewelry businesses. Be sure to Google the subject to learn even more!
Thank you so much for reading, and have a wonderful Black History Month. We hope that this inspires you to learn more about Black jewelry artists, and Black trailblazers in other fields.