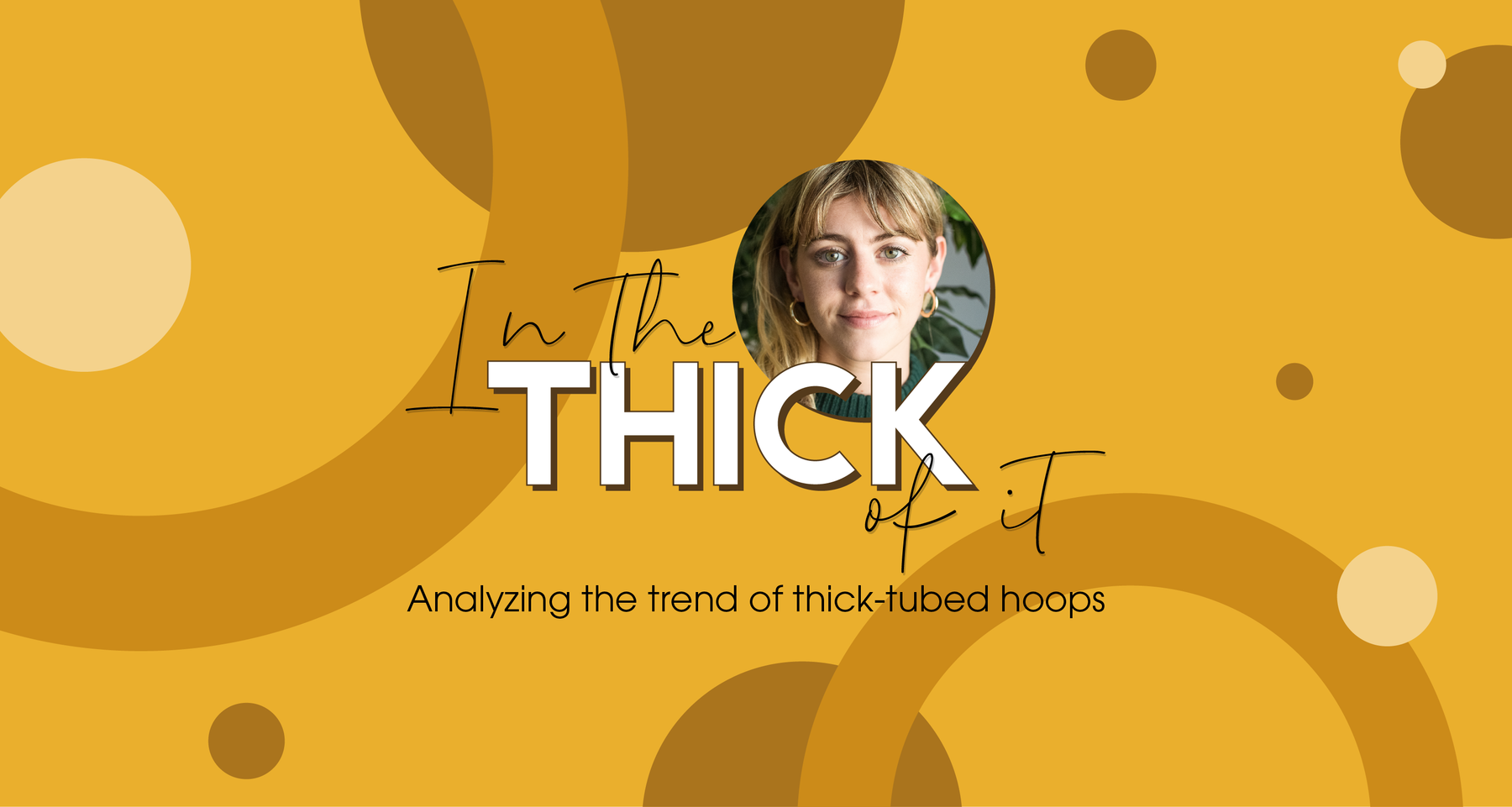 In the Thick of It: Thick-tubed Hoops
From chubby huggie hoops to chunky click-downs, thick-tubed hoops are everywhere. Actresses, models, and influencers are rocking this bold trend; we've even seen them on the runway. What makes this style so popular?
The first thing is retro trend revivals. The popularity of thick hoops coincides with the return of fashion from the late 20th century. Whether we're rocking 70s bell bottoms, 80s brights, or 90s bucket hats, thick hoops will be there to compliment our looks. This Instagram post of Madison Beer wearing 90s inspired fashion with thick gold hoops is a great example of the trend.
Hailey Bieber, Bella Hadid, and Selena Gomez in thick hoops (via Nike, Vogue)
The second is celebrity trends. Our Get the Look guide featured Hailey Bieber, Selena Gomez, and Bella Hadid in beautiful large-tubed hoops. Zendaya and Tracee Ellis Ross have also gotten in on the trend. With this many stylish ladies rocking thick hoops, it's no wonder everyone else wants to!
The third is their style. Thick hoops are bold and beautiful. You can find them in traditional metals or bright plastics and clays. We offer more classic styles, as seen in our Thick Hoops collection, which features 14k gold hoops with tubes from 3 to 6mm. If you want to turn every head in the room, thick hoops are the style for you.
Our models in 3mm, 4mm, and 5mm tube hoops.
For all these reasons and more, thick hoops are one of the top trending styles. We hope this piece inspires you to add some larger tubes to your collection. Thanks for reading!