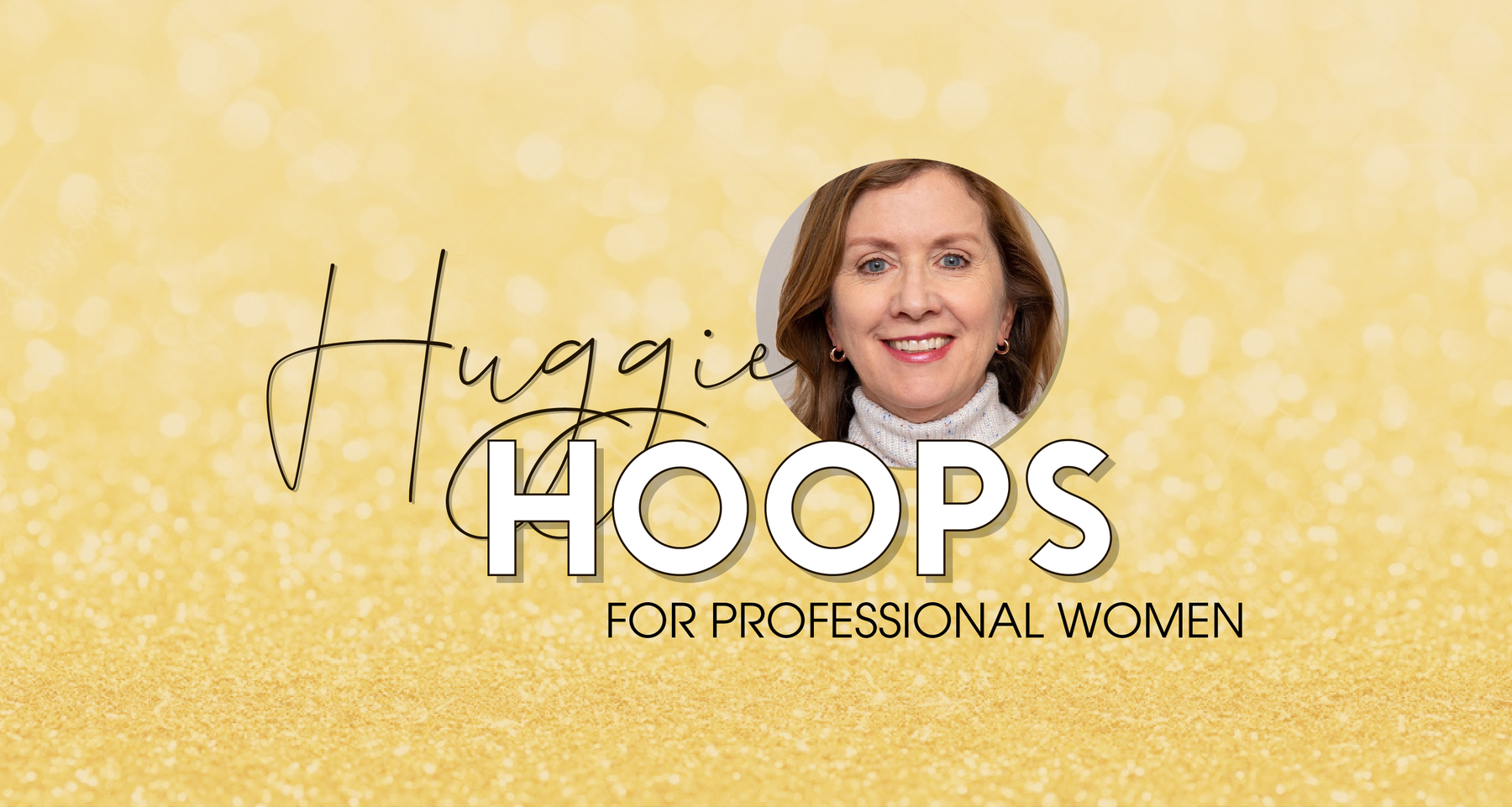 Huggie Hoops for Professional Women
Huggie hoops are all the rage right now. We've discussed how they're rising in popularity as a go-to style for men. We want to show off the versatility of these hoops even more by highlighting how perfect they are for the working woman. Want to know how huggies conquer the workplace? Keep reading!
First we have to talk about fashion. Due to their size, huggies are a great choice for subtlety without sacrificing style. We love thick and wide huggies for the office; they add some shine while remaining understated and classy. Our 8mm wide Thick Huggie Hinged Hoop Earrings are a great example. This earring is available in three gold colors and a diamond cut finish, so they'll go with anything. They're a great way to add some flair to your look.
Our 8mm Wide Huggie Hoops in all four gold colors, and worn by our founder, Susan Smith.
Another great point is comfort. Huggies go on like studs thanks to their convenient hinge. They always stay put and you'll hardly ever feel them. We understand how important it is to have hoops that can hang with you for the entire work day; huggies are the perfect style for that.
Lastly, we should point out their versatility. Huggie hoops come in a variety of colors, shapes and sizes, so you can find a pair for almost anything. They're great for the office, but if you want to wear them for a night out, you totally can! There's a pair of huggies for almost any occasion.
Huggies from our collection in 6mm and 8mm widths

Check out our founder Susan Smith wearing our 5mm huggie hoops!


For all these reasons and more, we think huggie hoops are the perfect choice for professional women. Check out our Huggie Hoops Collection to see all of our amazing huggie styles. Thanks for reading!