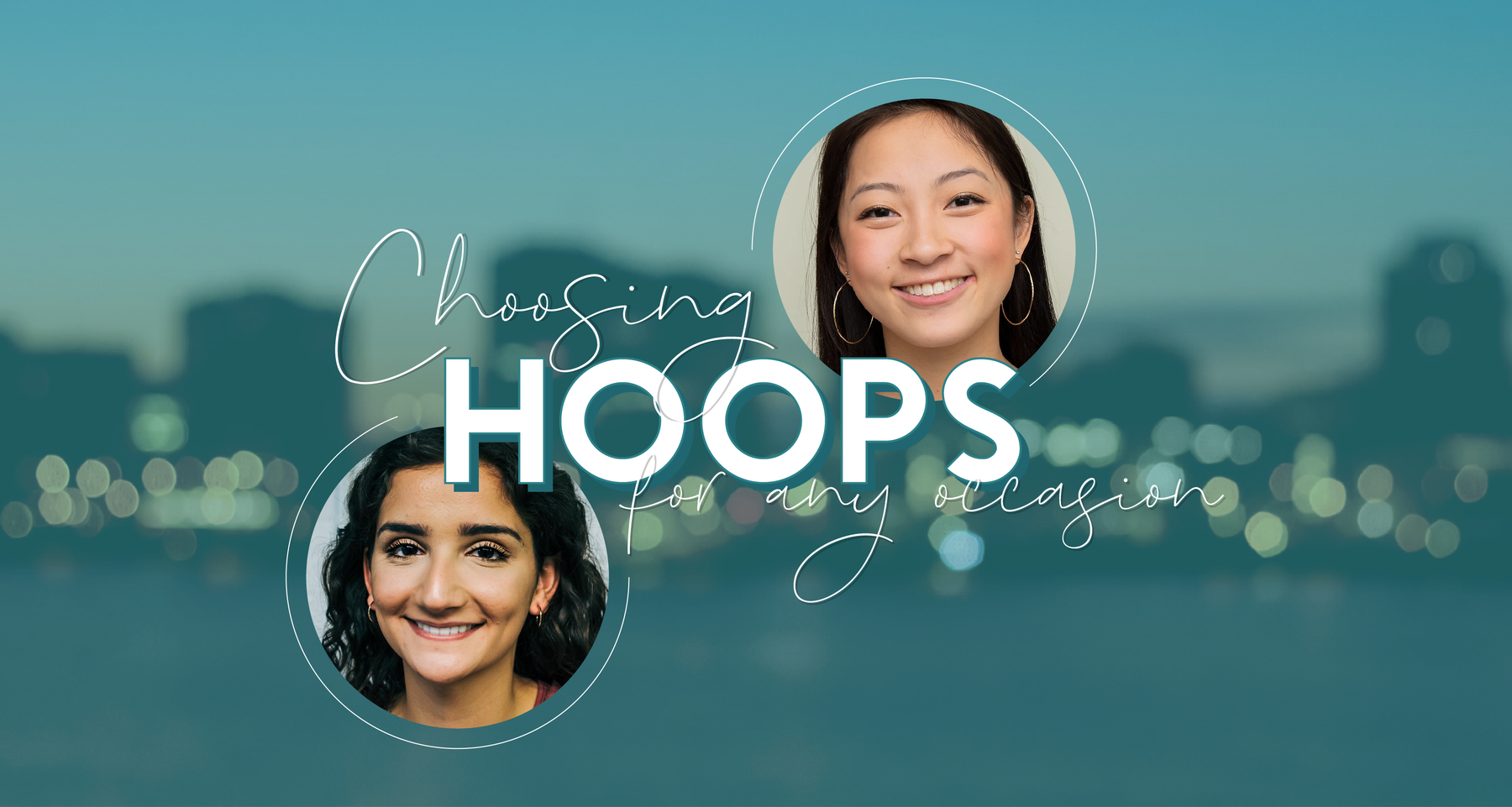 Choosing Hoops for Any Occasion
Choosing the perfect hoops to compliment your look can be a challenge. Is a big hoop too flashy, a small hoop too understated? Details like color, size, and design can make all the difference.
LooptyHoops offers hoops in many sizes, shapes, and finishes, so you're sure to find something for any time, place, and look. Here are our hoop suggestions for three common situations. You're sure to shine no matter where you are!
Let's Get to Work: Hoops for the Office
Less is more in a professional setting, but you shouldn't let that dampen your style. Stick to small hoops in classic shapes; from there you can add little details like a diamond cut texture or a rose gold color to make your earrings pop. 
Wider huggies are a great choice; we've outlined why they're perfect for professional women in a previous piece. They're small in size, but their width provides plenty of shine. 
Our 14k Gold Diamond Cut Hoops, available in 10 and 15mm diameters, pack a lot of sparkle despite their small size. These hoops won't be stealing the show, but they add the perfect amount of glam to your look. Check out our small hoops collection for more options.
On the Go: Weekend Errands
No one wants to fuss over jewelry when they've got things to do. That's why we suggest huggie hoops and continuous endless hoops for your weekend errands. 
Huggies are easy to put on and small enough to stay out of your way. Our half-inch White Gold Hinged Huggies are simple, stylish, and go with almost anything. 
Continuous endless hoops have a secure enclosure that makes sure they'll stay where they're supposed to. Our 14k Yellow Gold Continuous Endless Hoops come in multiple small sizes, from 13 to 23mm, making them versatile and worry-free. 
Check out our endless closure and huggie hoop collections for more hassle-free hoops.
Out and About: A Night on the Town
A night out is the perfect occasion for the eye-catching hoops you've always wanted. These 70mm Continuous Endless Hoops will stay securely in your ears while you dance the night away. Our satin-finish diamond cut Yellow Gold Continuous Hoops will add sparkling texture to any look.
Want something more unique? Try our gorgeous Sterling Silver Freshwater Pearl Hoops. This show-stopping style is sure to turn heads. Check out our diamond cut hoops collection for more glitter and glam!
We hope this guide helped you find the perfect hoops for your look. Please check out our Amazing Hoops collection to see more hoops for any style. Thanks for reading!