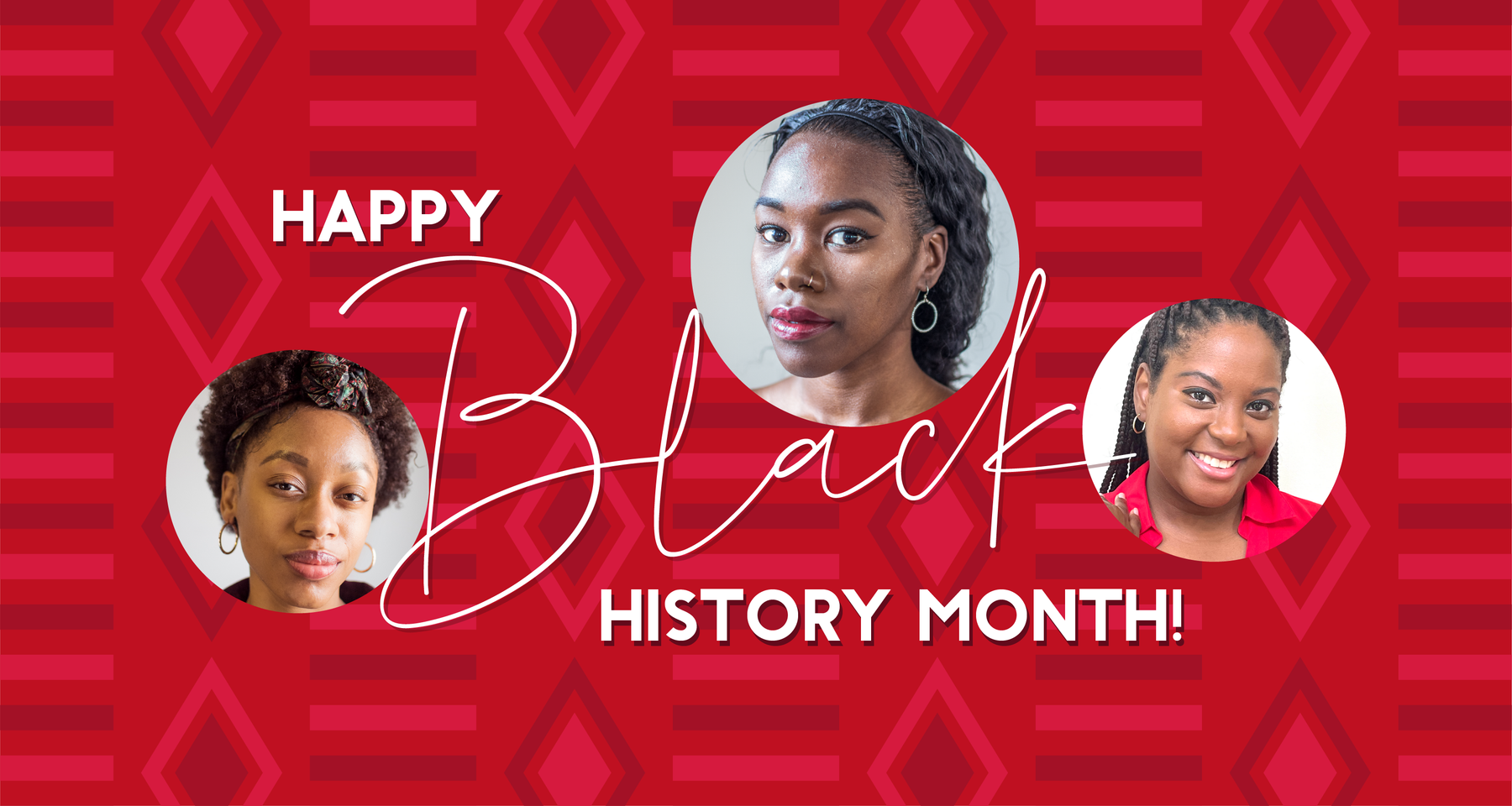 Black History Month 2022
Happy Black History Month! Every February in the US, we honor and remember the contributions that Black people have made to American culture. Last year, we posted a blog highlighting Art Smith, one of the first Black jewelry designers to receive acclaim in the US. This year, we'd like to feature three contemporary designers who are contributing to the current jewelry scene. Thank you to Essence for introducing us to these amazing designers!
Asia Clarke

Eco-conscious pieces by Asia Clarke. Images from WildMoonJewelry.com.
Asia, a designer from Toronto operating in Canada and Ghana, founded Wild Moon Jewelry in 2010. Her hand-made designs have an "eco-conscious, industrial, and afrocentric aesthetic" and use materials like recycled fine silver, recycled glass, and repurposed glass. She incorporates the endless hoop with an aesthetic that can wrap around your whole head. Check it out! You can see her beautiful designs at WildMoonJewelry.com.
Areeayl Goddwin

Whimsical designs by Areeayl Goodwin. Images from BeadsByaree.com and Essence.
Areeayl Goodwin wanted to make her dreams a reality, so she started making the jewelry that only existed in her head. A Philadelphia native and Howard University alumni, she makes beautiful pieces from her home in Brooklyn. She designs wire jewelry that is both whimsical and impactful. Her larger than life pieces include inspiring words, airy spirals, and references to African cultures. You can find her work at BeadsByaree.com, and be sure to sign up for her newsletter to be notified of her next release!
Elouinia Exantus

Mystical designs by Elouinia Exantus. Images from Eloexa.com and Essence.
Elouinia Exantus's main goal was to make jewelry that could be worn in new ways. She was unable to wear jewelry on her neck and ears as a teen due to keloid skin, and this inspired her to make beautiful pieces that could be worn elsewhere. She designs beautiful crowns, ear cuffs, rings, and other accessories. Her unique and ethereal style shines through the organic curves of her wire-wrapping and use of natural crystals. Her pieces have been purchased and worn by Erykah Badu, Grace Jones, and more. You can find her work at Eloexa.com.
Thank you so much for learning about these three amazing women with us! Want to see even more? Check out Cosmopolitan's list of 37 Black Owned Jewlery Brands for you to shop.
We'll be donating 10% of all purchases made using the code "BH10" to the Art Smith Memorial Scholarship Fund at the New York Fashion Institute of Technology. This fund will "create ongoing scholarships and mentorships to support black students attending the school's Jewelry Design program". You can find out more about the scholarship here.
Thank you for reading, and we hoped you enjoyed learning more about these amazing people. We hope you have a wonderful Black History Month!