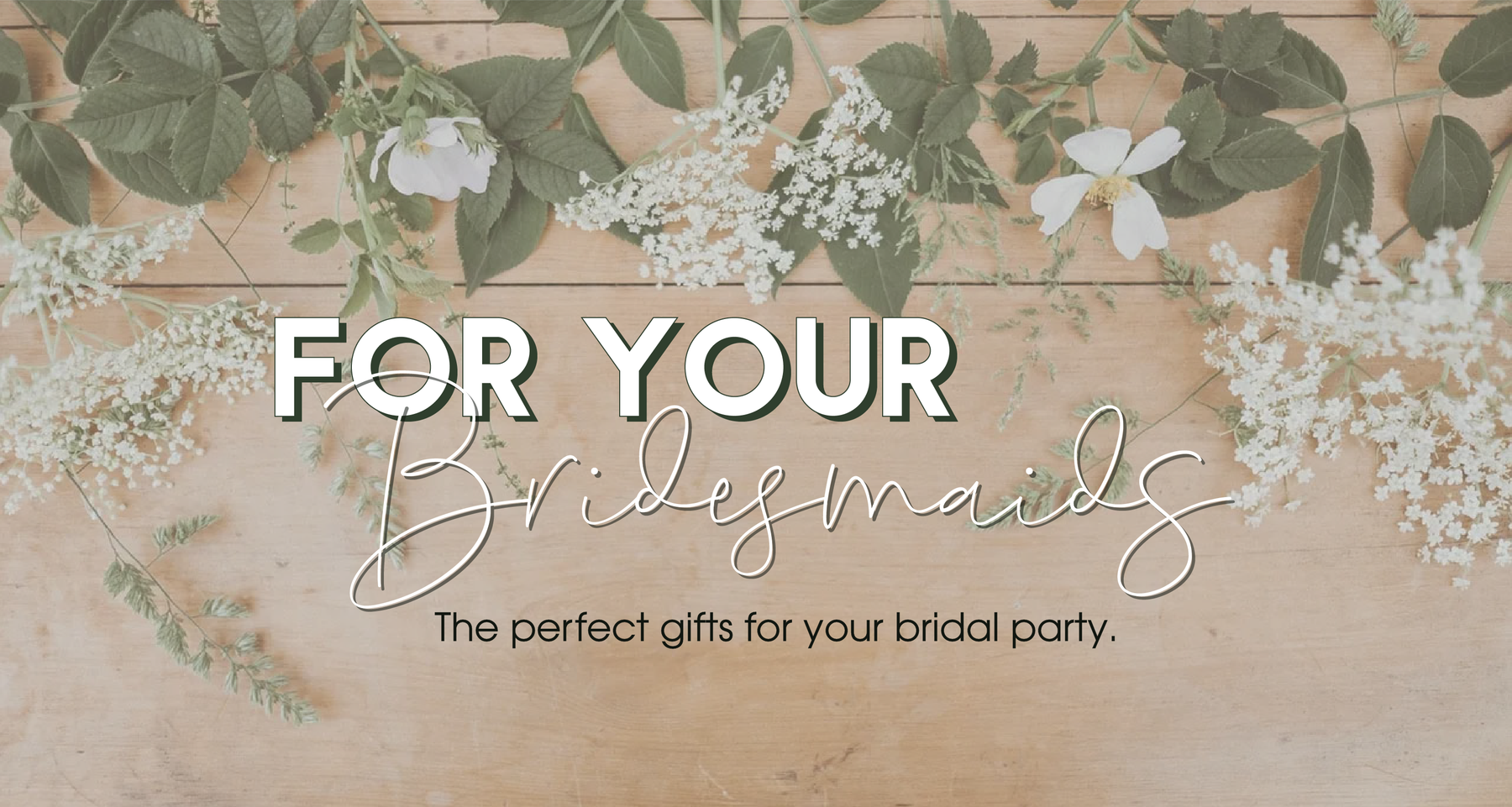 For Your Bridesmaids: The Perfect Gifts for Your Bridal Party
Bridesmaid gifts have become a tradition for many brides. They're a great way to thank your bridal party, show them your love, and enhance their beautiful look on your big day. Need some ideas? Here are 3 pieces from our collection that will help your bridesmaids shine.
Sterling Silver CZ Halo Freshwater Pearl Stud Earrings and Matching Freshwater Pearl Pendant & Necklace Gift Set
The best way to make your bridal party cohesive is with a matching earring and necklace set. This one will have them sparkling just the way you want. Both earrings and necklace include a prominent freshwater pearl surrounded by a halo of glittering cubic zirconias in sterling silver. If you want your bridesmaids looking glamorous, this is the perfect gift.
14k Yellow Gold Diamond Cut Click-down Hoop Earrings (2mm), 30mm diameter
You can't go wrong with a gold hoop. Your party will have that classic look with a glimmering twist. These yellow gold hoops have a diamond cut texture, which reflects the light and makes them shimmer. We suggest the 30mm size - substantial enough to make a statement, but not too big to steal your shine. They'll add even more sparkle to your big day.
14K Yellow Gold AAA Cultured Freshwater Pearl Stud Earrings, 7mm size
If you're looking for something more subtle, this pair is for you. These pearl studs are perfect for an elegant and understated bridal party. The luminous cultured freshwater pearls will have your bridal party glowing. This stud comes in three sizes, but we suggest the 7mm pearl. It's large enough to be seen, but still dainty and beautiful.
We hope you liked our bridesmaid gift suggestions. For more beautiful jewelry worthy of the bride and her bridesmaids, visit our Pearls Collection, our Diamond Cut Hoops Collection, and our Necklace and Pendant Collection. Thanks for reading!