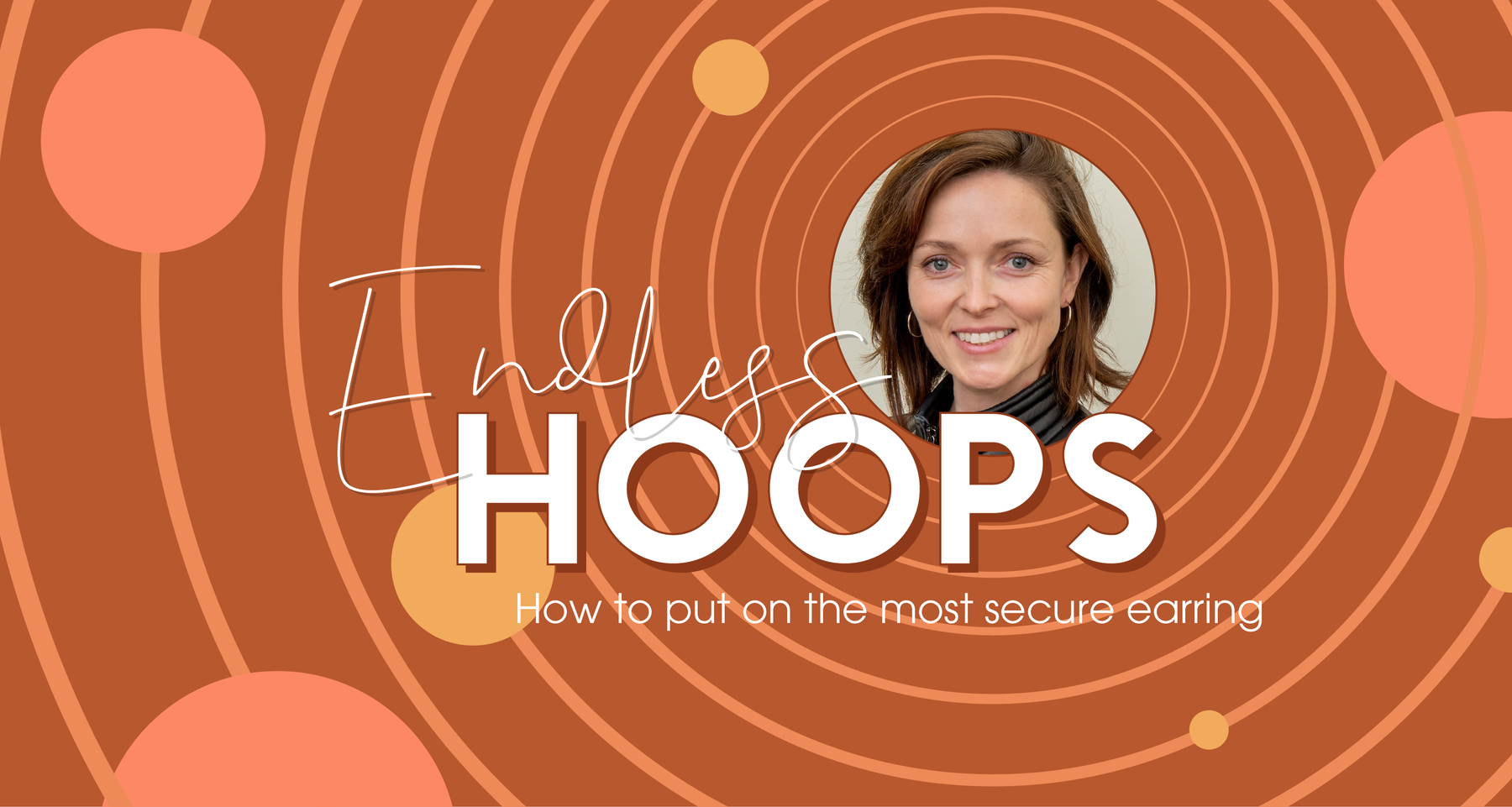 How to put on Continuous Endless Hoops
A question we often get is, "How do you put on endless hoops?" Luckily we have a video, and step-by-step written instructions on how to do it!
Having a mirror nearby can be helpful for putting on these hoops.
Start by gently pulling the wire post out of the tube. Each endless hoop has a metal tube, which makes up the hoop itself, and a wire post, which goes into your piercing.

Shift the wire and tube sideways, moving them apart. This will make it easier to insert the post into your ear. Do NOT pull the wire and tube too far apart; this can damage your hoop and bend it out of shape.

See this video for more help.

Insert the post into your piercing.

Insert the post back into the tube once it's in your ear. The mirror may be especially helpful with this step.
And there you have it! Once these hoops are in, they'll stay exactly where they're supposed to. Smaller pairs can be worn for multiple days, even while you sleep.
Please check out our Endless Hoops collection for our full selection of hoops in this sleek style. Thanks for reading!