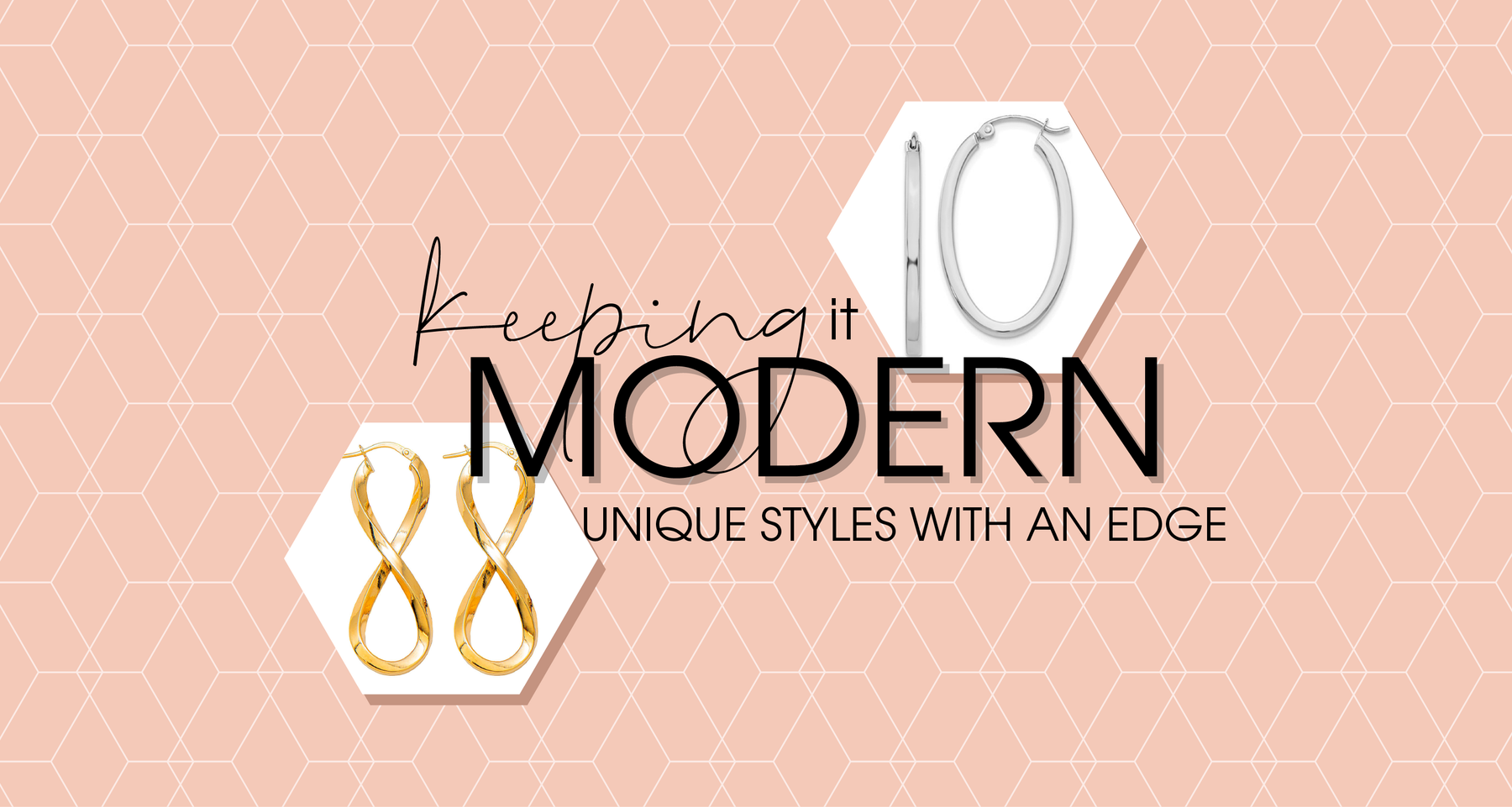 Keeping it Modern: Geometric and Square-Tubed Hoops
Nothing beats the classic gold hoop, but sometimes it's fun to experiment. Simple geometry makes for some of the sleekest modern styles: square-tubed and geometric hoops. Here's our rundown on these amazing hoops, along with a few selections from our own collection. You'll be on the cutting edge of style when you choose these.
Square Biz: Square-tubed Hoops
The square tube is a simple, yet modern addition to the hoop earring. Right angles contrast with the round shape of hoops, and on non-circular hoops they're even more unique.
We have a variety of hoops with square tubes, available in sterling silver and yellow and white gold. Our 2mm tube yellow gold square-tubed hoops are a best seller, and a great place to start with this style. The Italian made square-tubed twisted infinity hoops are a beautiful example of non-circular square-tubed hoops. You can also try our yellow gold diamond cut square-tubed hoops for something with a little extra sparkle.
Better Shape Up: Geometric Hoops
Geometric hoops take the classic hoop and twist it into simple, yet amazing shapes. Ovals are the most common geometric style due to their familiar rounded shape. Squares, triangles, and hexagons are just a few of the others you can find.
Want to try out geometric style? Start with our white gold oval hoop. This best seller is a favorite of our founder, Susan Smith, because of the way her ears are pierced and the shape of her face.
Our 14k gold hexagonal hoops are another style that's familiar for those that like the traditional hoop. The angles are subtle, but they still have that modern edge 
Want to go bigger? Try our  50mm long yellow gold triangle hoops. This style is model chic and will have you looking runway ready.
We hope you're inspired to add some of these unique geometric shapes to your hoop earring collection!  Please visit our
Trending Hoops collection
for more of our most stylish hoops. Thanks for reading!