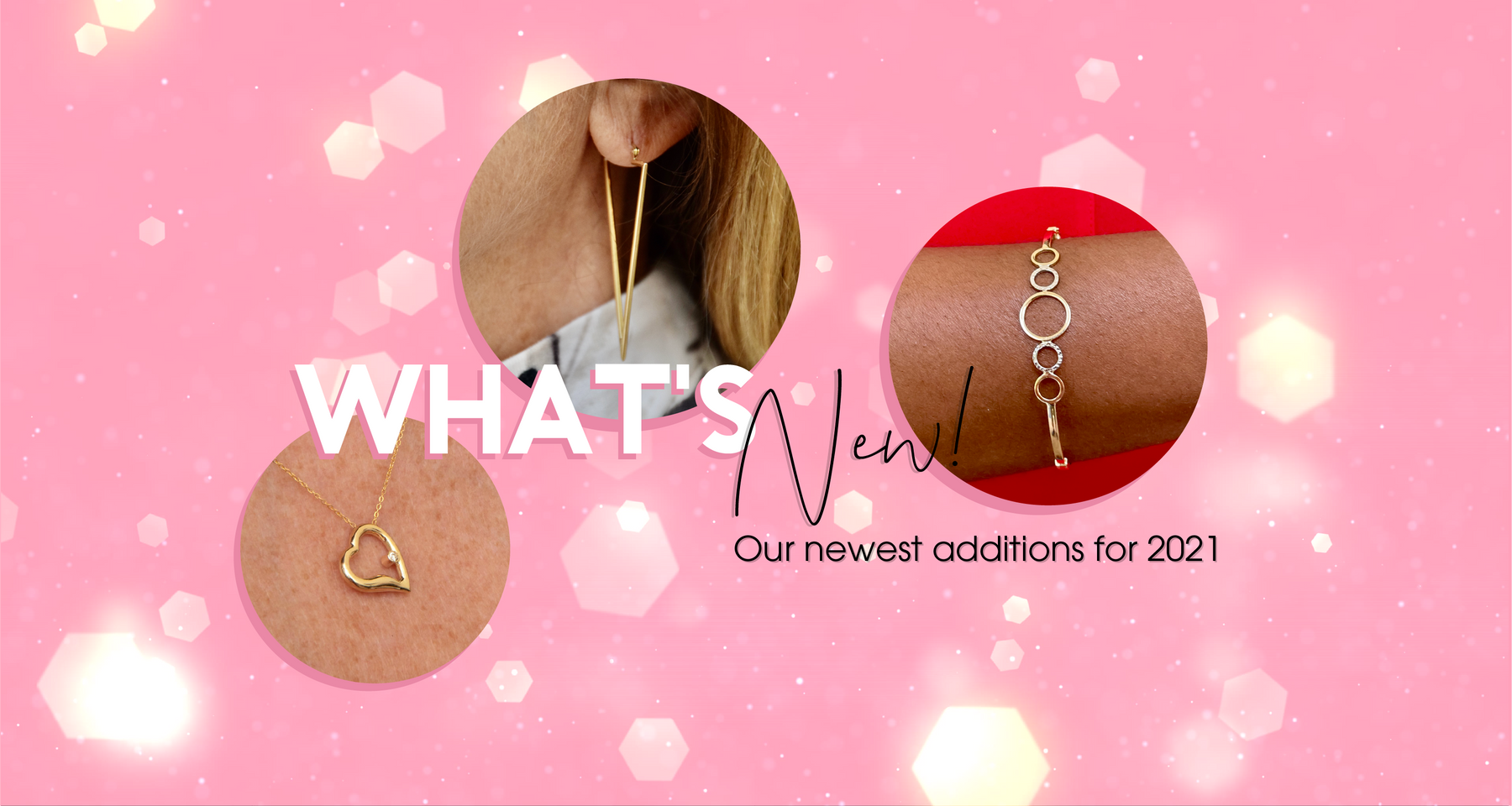 What's New! Fall 2021
LooptyHoops has been hard at work adding new styles to our collection. We've been looking at the latest trends and getting feedback from you, our customers, on what we could do to update and expand our selection of earrings and other jewelry. Here's a quick rundown of some of the new items we've added over the past few months.
Hoops Galore
Hoops are our specialty -- it's right in our name -- so of course we've been working to expand our selection of high quality hoops. This year we've been focusing on a few different styles - thick-tubed hoops, geometric hoops, and the diamond cut texture. Thick hoops are all the rage with celebrities like Bella Hadid, Hailey Baldwin and Selena Gomez. Geometric hoops twist the classic hoop into many shapes, such as ovals, squares, triangles, and more. Diamond cut hoops bring the sparkle with their unique texture, and add a glitter to almost any style of earring. We've added more than a few of each style to our collection (and some that combine them!) so be sure to check them out.
Shown Above:
Bracelets and Bangles
Thanks to suggestions from you, we've decided to add jewelry beyond hoops to our collection. Bracelets and bangles were one of the most requested pieces. LooptyHoops is known for adorning your ears with beautiful bling; your wrists shouldn't feel left out! We've added some new chain bracelets including beautiful hearts and the figure eight infinity (which matches our figure eight infinity hoops!), and classic gold bangles with hints of white gold and diamond cuts. Check out these beautiful bracelets now!
Shown Above:
Necklaces and Pendants
You told us you wanted necklaces too, so we added them! You wanted the popular paperclip style made in 14 karat gold, so we put it to our collection. Lovely pendants with a heart motif make perfect Valentine's Day and anniversary gifts. With styles in both yellow and white gold (and sometimes both). You're sure to find the right one for you or someone you love.
Shown Above:
We hope you liked this look at our newest styles! Be sure to check out the
What's New
collection to see everything that we've added recently. Thanks for reading!